70th Anniversary of Acta Neurochirurgica
This year Acta Neurochirurgica celebrates its 70th Anniversary since its launch. Since 1950, the journal has experienced many changes; becoming the official journal of the European Association of Neurosurgical Societies (EANS) in 1971, changing from multilingual European to exclusively English in 1978 and publishing the first open access articles in 2008. Yet, it has retained its success factors: focus on clinical neurosurgery, global advancement and editorial boards comprising leading international neurosurgeons. As reflected by the highlighted articles lists, Acta Neurochirurgica values during 70 years were: critical analysis, technical advances and lateral thinking. In the near future Acta Neurochirurgica will be implementing adherence to DORA principles.

We thank all authors, reviewers, and board members and now look forward to the next decades at the journal, and hope you will join us as we continue our contribution to the success of neurosurgery and serve the patients and society.
Acta Neurochirugica's Milestones: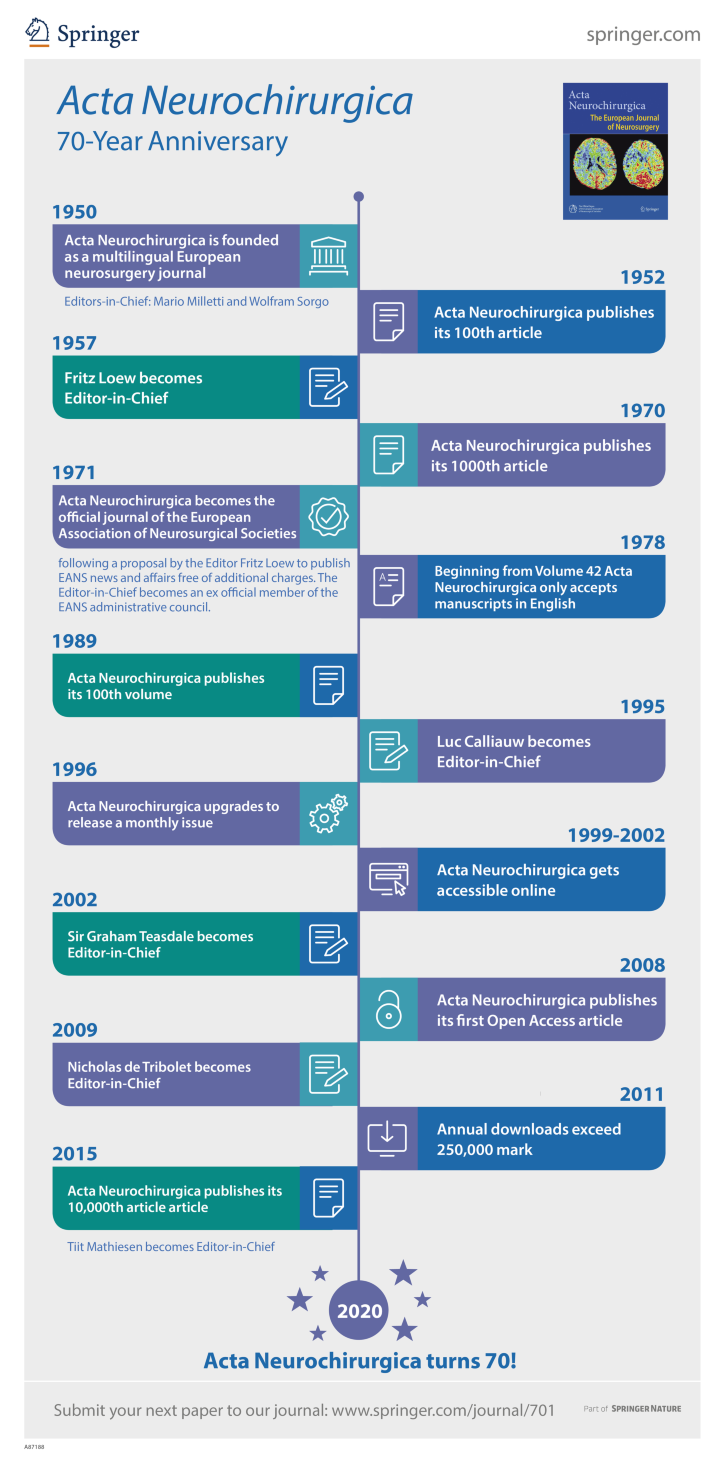 Please enjoy access to the Top Ranked Articles for free for the remainder of 2020:
Top 5 most accessed articles:
(Data above correct as of 29 Apr 2020)

Top 5 most cited articles:
(Data above correct as of 29 Apr 2020)

Top 5 articles with the highest attention on Social Media:
(Data above correct as of 29 Apr 2020)

Top 5 articles recommended by the Editor-in-Chief:
(Data above correct as of 29 Apr 2020)