Meet the Senior Associate Editors of Microchimica Acta
Prof. Jonathan Claussen
Iowa State University
e-mail: jcclauss@iastate.edu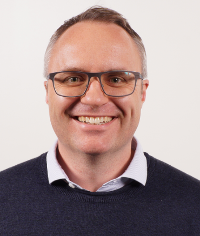 Jonathan Claussen is currently an Associate Professor in the Department of Mechanical Engineering at Iowa State University. His research interests focus on the fabrication of nanomaterials and nanostructured devices for a wide variety of applications including biosensors, energy harvesters, and cellular interface materials. His laboratory specializes in developing printed, flexible graphene-based circuits. Biosensing research interests include pesticide, fertilizer, cancer biomarker, foodborne pathogen, and electrolyte monitoring.
Prof. Gennady Evtugyn
Kazan Federal University
e-mail: Gennady.Evtugyn@kpfu.ru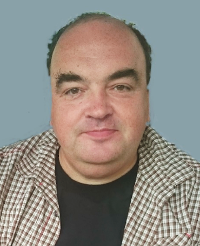 Gennady Evtugyn is a head of analytical chemistry department of the Alexander Butlerov Institute of Chemistry of Kazan Federal University. His research interests cover development of electrochemical sensors and biosensors based on carbon electrodes modified with electropolymerized coatings and self-assembled polyelectrolyte complexes, including voltammetric and impedimetric DNA- and aptasensors for determination of toxins, DNA damaging factors, detection of specific DNA interactions and anticancer drugs; enzyme sensors for the determination of environmental pollutants and anti-dementia drugs; thin-film solid-contact potentiometric sensors and sensor arrays for food quality assessment.
Prof. Dimosthenis L. Giokas (PhD)
University of Ioannina
e-mail: dgiokas@uoi.gr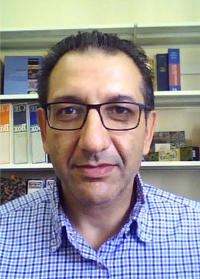 Dimosthenis (Dimos) Giokas is an Associate Professor of Analytical Chemistry in the Department of Chemistry of the University of Ioannina, Greece. His research interests are focused on sample preparation, nanomaterial-based chemical (optical) probes, instrumental-free analytical assays, paper-based analytical devices and point-of-need assays.
Dr. Thomas Hirsch
University of Regensburg
e-mail: thomas.hirsch@ur.de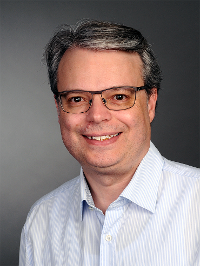 Thomas Hirsch is a senior scientist and sensor expert. His research is dedicated to the chemical engineering at the nanoscale for the development of sensing applications. He and his team synthesize, functionalize and characterize nanomaterials ranging from photon upconverting nanoparticles, photonic crystals, to 2D materials. His interests cover sensor principles based on luminescence, surface plasmon resonance, photonics as well as electrochemistry. Thomas Hirsch graduated from the University of Regensburg, Germany and received his PhD under the supervision of Prof. Otto Wolfbeis.
Dr. Joanna Kosman
Adam Mickiewicz University
e-mail: kosman@amu.edu.pl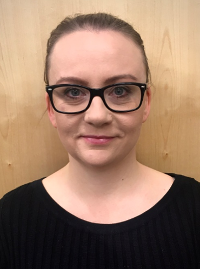 Joanna Kosman is a researcher in Laboratory of Bioanalytical Chemistry in the Faculty of Chemistry at Adam Mickiewicz University in Poznan, Poland. Her research are focused on the development of bioanalytical assays using DNAzymes and aptamers, modification of DNA, fluorescence assays and assays using nanoparticles.
Prof. Thomas Nann
University of Newcastle
e-mail: thomas.nann@newcastle.edu.au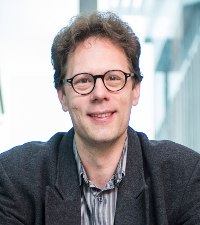 Thomas Nann is Professor and Head of School at the School of Mathematical and Physical Sciences at the University of Newcastle in Australia. His research focusses on the fabrication, characterization and application of functional nanomaterials. His areas of interest include (but are not limited to) functional nanoparticles for sensing, (bio-)imaging, and drug delivery. He is well acquainted with analytical techniques such as various spectroscopies, microscopies, and electrochemical methods.
Prof. Petr Skládal
Masaryk University
e-mail: skladal@chemi.muni.cz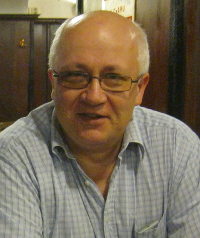 Petr Skládal is an Associated Professor in the Department of Biochemistry, Faculty of Science, Masaryk University (from 1999). He received the Ph.D. degree in the field of amperometric enzyme biosensors in 1992. After completing research stays (1991, 1993) at the University of Florence, Italy, with Marco Mascini, he continued to investigate biosensors at Masaryk University. He currently heads the Nanobiotechnology Laboratory at the Central European Institute of Technology in Brno (since 2011). His research is focused on enzyme and immunochemical biosensors using electrochemical and piezoelectric transducers, affinity kinetics with surface plasmon resonance systems, conjugation of biomolecules with nanomaterials, and applications of atomic force microscopy in life sciences.

Prof. Lei Ye
Lund University
e-mail: lei.ye@tbiokem.lth.se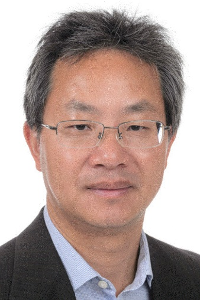 Lei Ye is full Professor in Pure and Applied Biochemistry, Department of Chemistry, Lund University, Sweden. His research interests cover molecular recognition, molecular imprinting, functional polymers and composite materials, protein-polymer conjugates, dynamic and responsive materials. The main focus is to develop micro- and nanomaterials for chemical and biochemical analyses, in particular based on affinity separation and optical sensing.
Prof. Yong Zhang
National University of Singapore
e-mail:biezy@nus.edu.sg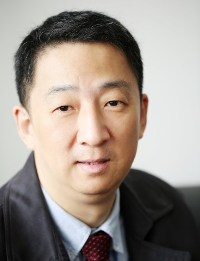 Yong Zhang is a Provost's Chair Professor of Department of Biomedical Engineering, National University of Singapore (NUS), a senior Faculty member of NUS Nanoscience & Nanotechnology Initiative (NUSNNI / NanoCore) and NUS Graduate School for Integrative Sciences and Engineering (NGS). His research interests include nanomaterials and microfluidic devices and his research work is focused on development of functional nanomaterials for imaging, detection, drug/gene delivery, and phototherapy.