Call for Papers
Geographies of climate justice in Oceania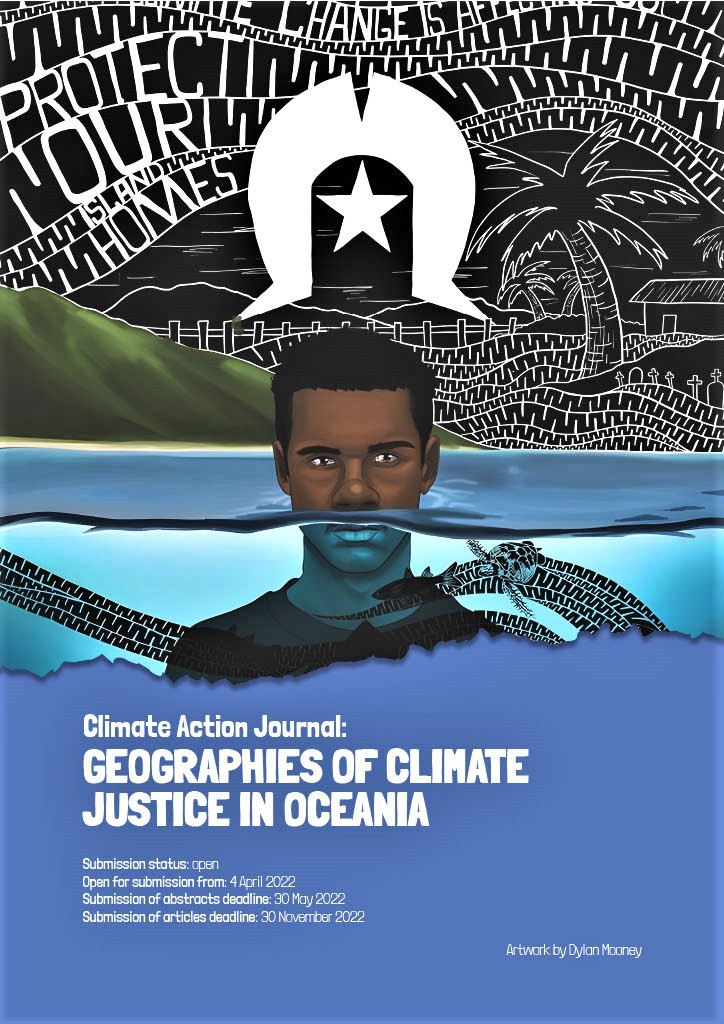 Climate Action is excited to announce a special issue that is focused on theorising and understanding justice-oriented climate action by paying attention to places and geographies from Oceania.
We are seeking research papers, practitioner pieces, and collaborative partnerships with creatives and civil society actors that explore the knowledge, leadership, capacity and responses to enable effective and just climate action throughout societies outside of the global North. In doing so, we invite interventions that pay special attention to Oceania places and geographies, and that address the following questions:
How should climate justice be defined from (an) Oceania perspective(s)?
What comparisons can be made from other regions such as Africa, Latin America, South East Asia or the Caribbean?
How do First Nations and Pacific Island perspectives and knowledges contribute to our definitions of global climate justice and localised climate action?
How do we ensure that First Nations' and Pacific Islander voices and perspectives are at the forefront of discussions and measures taken in pursuit of climate action?
How do we develop a framework for climate action that protects the rights of the most vulnerable, reduces inequality and avoids estrangement, both within and beyond national borders during a time of rapid transition?
How can we redesign governance processes and reconceptualise key legal concepts so that human rights obligations, standards and principles can shape policies for climate mitigation and adaption and ensure accountability for climate commitments?
How can we theorise a concept of mobility justice that would allow people to achieve a just climate transition?
How can Oceanic perspectives on climate justice inform global action on climate change?
The Special Issue is motivated by the desire to ensure that climate action is fair, equitable and just globally, and contributes toward the broader sustainable development goals (especially Goal 13B), while also welcoming critique of those goals. The Special Issue seeks to explore the idea that all states have the human rights duty to protect adults and children in all their diversity from the harmful effects of the climate crisis, including displacement, and invites critique of the human rights systems which have failed to uphold any such duties thus far.
The Special Issue will focus on building the ability of communities and neighbourhoods to take climate action in Australia, Aotearoa New Zealand and Pacific Islands nations, and is interested in receiving comparative pieces on and from other geographic regions. For example, the Special Issue calls for papers to investigate ways to help communities take action to support:
First Nations' leadership in climate action;
Pacific knowledges for Pacific solutions;
The right to information about climate risks to ensure the participation of citizens and non-citizens in response;
The pursuit of accountability of state actors to protect people within and outside their borders from climate impacts;
The promotion of the rights of vulnerable people in emergencies and disasters;
The promotion of the right to freedom of movement and mobility;
Explorations of the parameters placed on the right to protest and engage in climate advocacy;
The development of an agenda for urban climate justice;
The rethinking of concepts of loss and damage, risk, insurability, and intergenerational equity;
The creation of new rights such as a person's right to a healthy environment and rights for nature.
Authors of accepted abstracts will be invited to a funded writing workshop in the Gold Coast, Australia in late 2022 to refine draft papers and ensure the Special Issue works as a whole, And to build a community of practice.
The submissions are now open and will be closed on 30 May 2022. The Special Issue is scheduled for early 2023.

About the Journal
Climate Action is an open-access journal that publishes high-quality original research, reviews, and essays targeted at an audience of researchers and diverse stakeholders who are interested in mitigating hazardous effects of the global climate change. It aims at building a bridge from science to action towards scientifically informed policies at local and global level. The journal's scope covers transdisciplinary research from social and physical sciences, combining political, environmental, socio-economic, and behavioural science, with a special focus on the climate change mitigation; climate governance and existing action plans; their feasibility (but also limitations) in the different regions of the world. For more information about the journal please read the editorial that introduces Climate Action.
All papers will be published fully Open Access in Climate Action. Article processing charge (APC) fees will be covered for First Nations and Pacific Islander authors. Climate Action also offers APC waivers. Find more about your opportunities here.
Submission details
Researchers and practitioners are invited to submit Research Articles, Review Articles, Perspective Articles or Case Studies. Interested authors must consult the journal's guidelines for manuscript submissions at https://www.springer.com/journal/44168.
All submitted articles will be reviewed on a double-blind review basis. Final decision regarding acceptance/revision/rejection will be based on the reviews received from the reviewers and at the sole discretion of the Editor-in-Chief.
For any pre-submission questions concerning the focus and scope of the Climate Justice Special Issue, please contact the below.
For any other question concerning your submission please contact the journal.
Professor Susan Harris Rimmer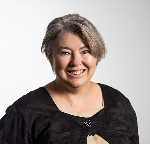 Griffith Climate Action Beacon | Griffith University
email: s.harris-rimmer@griffith.edu.au
Dr. George Carter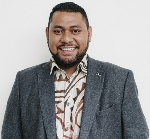 Coral Bell School of Asia Pacific Affairs, Australian National University, Canberra
email: george.carter@anu.edu.au