Meet the Editor-in-Chief and Editorial Advisory Board
Editor-in-Chief

Y. Shirley Meng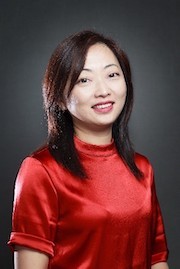 Editor-in-Chief Y. Shirley Meng is a Professor of Molecular Engineering at the Pritzker School of Molecular Engineering. She serves as the Chief Scientist for Argonne Collaborative Center for Energy Storage Science (ACCESS) at Argonne National Laboratory. Her research focuses primarily on energy storage materials and systems – including rechargeable batteries for electric vehicles and trucks, power sources for Internet of Things (IOTs), as well as grid-scale storage for deep renewable energy penetration. She has led the development of liquefied gas electrolytes, allowing for a new class of battery that can operate at -112°F.
Editorial Advisory Board

Koji Amezawa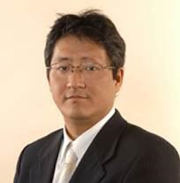 Koji Amezawa is a professor at Institute of Multidisciplinary Research for Advanced Materials of Tohoku University, Japan. His research mainly focuses on solid-state ionic materials for electrochemical energy conversion and storage devices including fuel cells and batteries. He is also interested in operando analysis using synchrotron radiation to investigate transport and reaction of ion and electron at interface as well as in bulk.
George Crabtree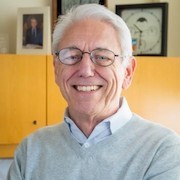 George Crabtree, an Argonne National Laboratory Senior Scientist and Distinguished Fellow and Distinguished Professor of Physics, Electrical and Mechanical Engineering at University of Illinois at Chicago. He is the Director of the Joint Center for Energy Storage Research (JCESR). His research interests include energy storage, materials science, nanoscale superconductors and magnets, superconductivity, and highly correlated electrons in metals. Dr. Crabtree is a Fellow of the American Physical Society, a Charter Member of ISI's Highly Cited Researchers in Physics, a Member of the U.S. National Academy of Sciences and a Fellow of the American Academy of Arts and Sciences.
Sossina M. Haile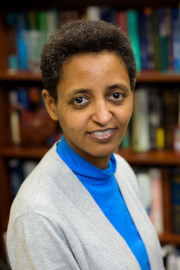 Sossina M. Haile is the Walter P. Murphy Professor of Materials Science and Engineering at Northwestern University. Haile's research broadly encompasses materials, especially oxides, for sustainable electrochemical energy technologies. Among her many awards, in 2008 Haile received an American Competitiveness and Innovation (ACI) Fellowship from the U.S. National Science Foundation in recognition of "her timely and transformative research in the energy field." In 2020 she was awarded the Turnbull Lectureship of the Materials Research Society. She is a fellow of the Materials Research Society, the American Ceramics Society, the African Academy of Sciences, and the Ethiopian Academy of Sciences.
Alan J. Hurd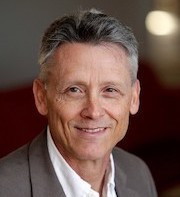 Alan J. Hurd is a retired physicist emeritus at Los Alamos National Laboratory where he pursues sustainability research, complex fluids, and science policy in an international context. A former President of the MRS, Dr Hurd serves as a Board Member on Board of Physics and Astronomy at National Academy of Science since 2016.
Pooi See Lee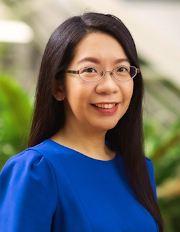 Professor Pooi See Lee is President's Chair Professor in the School of Materials Science and Engineering (MSE) at Nanyang Technological University (NTU), Singapore. Her research focuses on hybrid nanomaterials for energy conversion, electrochromism, mechanical energy harvesting and soft electronics for human-machine interface. Pooi See received the Nanyang Research Award 2016 and the Nanyang Award for Innovation and Entrepreneurship 2018. Pooi See is an elected Fellow of the National Academy of Inventors (NAI) 2020.
Ping Liu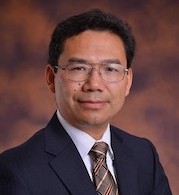 Dr. Ping Liu is an Associate Professor at NanoEngineering Department of UC San Diego. Liu's research focuses on designing materials and architectures for electrochemical energy conversion and storage applications, and employs diverse approaches including new electrolyte development, interfacial structure design, and battery cell configuration engineering.
Carol Olson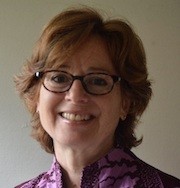 Carol Olson is a Lector in Renewable Energy, Inholland University of Applied Sciences, Alkmaar, Netherlands. Between 2006 and 2019, Dr Carol Olson was a researcher and project manager in photovoltaics and, more recently, energy transition studies at the Energy Research Center of the Netherlands, now part of the Netherlands Organisation for Applied Scientific Research (TNO). Carol graduated from Imperial College London with Ph.D. degree in Physics in 2003.
Sabrina Sartori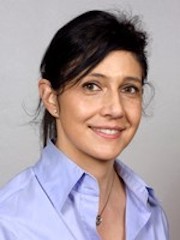 Dr. Sabrina Sartori is an associate professor and leader of the section for Energy Systems at the Department of Technology Systems, University of Oslo. Her recent research directions include design and study of innovative energy systems for the integration of renewable energy into the power grid. Sartori serves as expert and leader in several committees, boards and initiatives, including the International Energy Agency (IEA) - Hydrogen Implementing Agreement (Task 40).
Yang Shao-Horn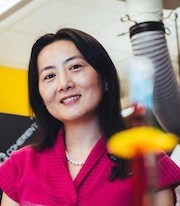 Professor Shao-Horn is W.M. Keck Professor of Energy at the Massachusetts Institute of Technology (M.I.T.). Her research is centered on exploiting chemical/materials physics to understand and control kinetics and dynamics at interface and in bulk for storage of low-cost electrons from solar and wind and/or making of sustainable fuels or chemicals. Professor Shao-Horn is a member of National Academy of Engineering.
Julia Song
Julia Song is the Co-Founder and Chief Technology Officer of ESS Tech Inc. Over the past decade, she has led the transition of iron flow battery technology to become a commercial energy storage system. Today her company is uniquely shipping sustainable long-duration batteries made of iron, salt, and water to customers around the globe. Throughout her career, she has led teams of cross-function scientists and engineers, authored 20+ peer-reviewed publications, 120+ patents and patent applications, and multiple book chapters. She holds a B.S. in Chemistry from Peking University and a Ph.D. in Chemistry from University of North Carolina-Chapel Hill.
Aron Walsh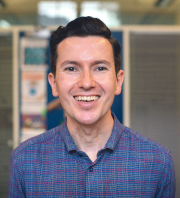 Aron Walsh is Professor of Materials Design at Imperial College London. His research covers the theory and simulation of materials for energy conversion and storage, including atomistic, multi-scale, and machine learning techniques. He is a recipient of the Corday-Morgan Prize from the Royal Society of Chemistry for his contributions to the field of computational chemistry.
Ashley White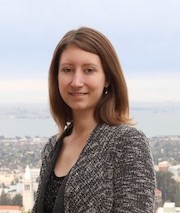 Ashley White is the Director of Communications for Berkeley Lab's Advanced Light Source. In this role, she draws on her background as a researcher and science policy advisor to develop and implement a comprehensive strategy to convey the ALS's key accomplishments to current and potential users, federal funders and policymakers, and the general public.
M. Stanley Whittingham
M. Stanley Whittingham is a distinguished professor at Chemistry and Materials Science & Engineering and is now Director of the Northeastern Center for Chemical Energy Storage (NECCES), a DOE Energy Frontier Research (EFRC) Center at Binghamton University. His research interests of the materials chemistry group are in the preparation and chemical and physical properties of novel inorganic oxide materials, and finding new materials for advancing energy storage. In 2018 Whittingham was elected to the National Academy of Engineering. He is the recipient of the 2019 Nobel Prize in Chemistry for his contribution to the development of lithium-ion batteries.
Karen Winey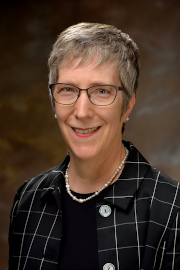 Karen I. Winey is the Harold Pender Professor of Engineering and Applied Science at the University of Pennsylvania. Karen's research focuses on the nanoscale structures in ionomers and associating polymers to improve mechanical and transport properties, and had recently discovered new structures in several precise polyethylenes. Karen studies the mechanic, thermal and electrical properties of polymer nanocomposites, as well as polymer dynamics and diffusion in the presence of nanoparticles and in nanoconfinement. Karen frequently couples experimental studies with simulation and theory via collaboration. Among various recognitions, Karen is a Fellow of the Materials Research Society (2013).
Feng Wu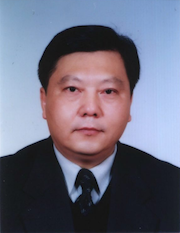 Prof Feng Wu is a distinguished professor and chief professor of Energy and Environmental Materials at Beijing Institute of Technology. His research interests mainly focus on new secondary battery and related energy materials. As the chief scientist, he hosted three consecutive National Research Development Plan 973 Projects and has successively hosted many National Research Projects as the Principle Investigator. Dr. Feng Wu is the Academician of Chinese Academy of Engineering, Academician of International Eurasian Sciences, and Academician of Materials Science in Asia-Pacific Region.
Working on a manuscript?
Avoid the most common mistakes and prepare your manuscript for journal editors.
Learn more