[call for papers] Feeding the World in 2050: Closing Yield Gaps on Hostile Soils
Submission deadline: Sep 15 2021
Guest Editors


Peter R. Ryan
CSIRO Agriculture and Food, Australia




Alex J. Valentine
Stellenbosch University, South Africa



Adriano Nunes-Nesi
Universidade Federal de Viçosa, Brazil



Mabel Fabiola Delgado Torres
Universidad de La Frontera, Chile
Background and Scope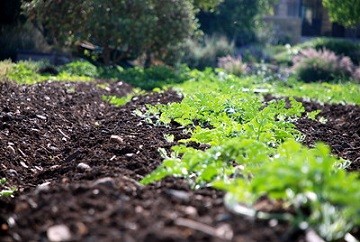 The world is confronted with unprecedented challenges as it endeavors to supply food and fibre for an extra 2 billion people by 2050. This task is already difficult, but several additional constraints make it even more daunting. The leap in production needs to occur rapidly, in a changing climate and while most countries attempt to reduce net greenhouse gas emissions to zero. Furthermore, the burgeoning middle classes in Asia, Africa and South America will demand more animal-based foods which are resource-intensive and inherently less efficient at generating calories. Finally, the area of land used to grow our crops and raise our animals cannot be increased any further. All remaining natural forests and ecosystems must be conserved to maintain habitat, protect biodiversity and sustain planetary cycles. Therefore, a sustainable intensification of current production systems is the only alternative.
The important objective for crop scientists is to close yield gaps. Yield gaps are the difference between a farm's current yield and its potential yield if it were run with the best agronomy and technology. The greatest potential for closing yield gaps occurs in developing countries where yields are often limited by inadequate soil nutrition or opportunities for managing disease and pests. But there is also enormous potential for closing yield gaps in regions with hostile soils or other persistent abiotic stresses because the available, but untapped, genetic variation within crop species is often sufficient to breed better adapted cultivars. This variation is sometimes present among the limited set of current cultivars but increasingly it is revealed in landraces, wild relatives or other heritage materials.
This Special Issue of Journal of Soil Science and Plant Nutrition will highlight solutions for increasing crop yields on hostile soils. Plant scientists, soil scientists, agronomists and technologists are all critical for achieving this goal. The focus of this issue will be on plant responses to hostile soils and abiotic stress including extremes in soil pH, mineral toxicities, salinity, soil compaction, terminal droughts, water-logging and nutrient deficiencies.
We invite original articles that examine the mechanisms by which some plants can tolerate these soil constraints better than others. The articles could be genetic, molecular, biochemical or physiological in nature or they could reflect phenotypic plasticity and growth habit. We will also accept articles investigating plant growth promoting rhizobacteria (PGPR) if their use is associated with improved plant growth or crop performance on hostile soils. Fertilizer trials and general agronomic studies, while important, are not the focus of this issue.
Our aim is to provide new information and provide novel strategies for closing yield gaps on hostile soils either through traditional breeding methods or with biotechnology.
How to contribute
Manuscripts should be formatted according to the journal's Instructions for Authors and submitted via the online submission system.
During the submission process, the corresponding author will be asked if the manuscript is part of a special issue. Please respond yes and select the option Feeding the World in 2050 - Closing Yield Gaps on Hostile Soils.
For more information on the scope of this issue or presubmission enquiries please contact the journal.
Photo credit: StateofIsrael