Topical Collection: Interdisciplinary- ZEMCH Interdisciplinary Design for Sustainability
Due to growing housing needs and demands, today's market budded zero energy mass custom home (ZEMCH) R&D movement in developed and developing countries. In parallel to studies around technological advancement, human-centric ZEMCH design engineering should be researched much further to ensure the delivery of socially, economically, environmentally, and humanly sustainable built environments applicable to privileged and unprivileged families, communities, and nations that are sharing our common future.
This Topical Collection ZEMCH Interdisciplinary Design for Sustainability is aimed at engaging with complex multidisciplinary research outcomes and turn them collectively into the depository of 'interdisciplinary' technical knowledge required for zero energy mass custom home and community developments for enrichment of human lives, health, and well being, as well as global climate mitigation with due consideration of the United Nations Sustainable Development Goals.

Guest Editors:
Dr Iftekhar Ahmed is an Associate Professor in Construction Management and Disaster Resilience, School of Architecture and Built Environment, University of Newcastle, Australia. His teaching focuses on policy and social dimensions of disaster risk reduction, disaster resilience and management in the built environment and UN Sustainable Development Goals. His research deals with disaster resilience spanning across different sectors, particularly post-disaster housing systems. His interest in housing issues extends to exploration of approaches to building resilience through building codes, upgrading and property improvement frameworks, and 'building back better'. Much of his research is concerned with examining institutional aspects and community-based approaches towards enabling disaster resilience. His research links to the broader areas of climate change adaptation, urbanisation and sustainable development. He has extensive research experience in the Asia-Pacific region and has many publications to his credit including the recently published book "Disaster Resilience in South Asia: Tacking the Odds in the Sub-Continental Fringes" (Routledge UK, 2020).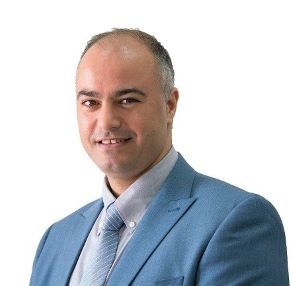 Dr Hasim Altan is a Professor and Dean of the Faculty of Design, Department of Architecture, at Arkin University of Creative Art and Design (ARUCAD), specialising in Sustainable Design of the Built Environment. He is a co-founder of the Zero Energy Mass Custom Home (ZEMCH) Network, which was established in 2010 with the aim to enhance industry-academia collaborations to tackle issues around the delivery of socially, economically, environmentally, and humanly sustainable built environments in developed and developing countries.
Dr Shaila Bantanur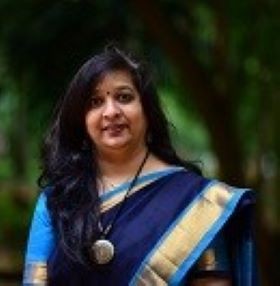 received her doctoral degree from The Indian Institute of Technology; Roorkee (IIT Roorkee) India in the Department of Architecture and Planning in 2015. She completed her Master's degree in Architecture from Rizvi college of Architecture, Mumbai, in 2009. She also obtained another Mater's degree from Institute of Town Planners India (ITPI), New Delhi, in 2008. She is the recipient of GATE Scholarship from Ministry of Human Resource Development (MHRD), India, to pursue her Doctoral program form IIT Roorkee (2011-2015). Having more than 20 years of experience in both in academia and industry, she is the life member of Council of Architecture, INTACH, ITPI, as well as a Fellow Member of Indian Institute of Architects. She is presently working on two International collaborative grants with University of Notre Dame, USA, and one with Kathmandu University, Nepal. She is the coordinator for Unnat Baharat Abhayan (UBA), a flagship program of the MHRD. She is a part of Scientific Program Committee for International conferences such as ZEMCH International Conference (2019 in South Korea and 2021 in UAE), Conference on Smart Villages and Rural Development COSVARD (2019 & 2020), and International Conference on Sustainable Energy and Environment Sensing (2018). She is also taking part of Member Program Committee for International Conference on Higher Education Advances (HEAd'16). She has joined editorial boards of numerous national and international journals. Her research has been published and presented in a number of reputed Journals and conferences. She was the recipient of INTACH UK Scholarship Award 2017 from INTACH Heritage Academy, New Delhi. She has been instrumental for getting India National Trust for Art and Cultural Heritage (INTACH) award of merit (South Zone) for continuously two years (2016 & 2017) for documenting unlisted heritage structures (Teamwork) and Technical University Dresden (TU Dresden) travel fellowship.
Dr José P. Duarte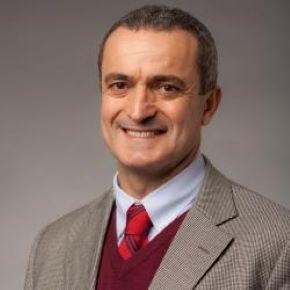 is the Stuckeman Chair in Design Innovation and Director of the Stuckeman Center for Design Computing at Penn State, where he is Professor of Architecture and Landscape Architecture, and Affiliate Professor of Architectural Engineering and Engineering Design. After obtaining his doctoral degree from MIT, Duarte returned to Portugal, where he became Dean of the Lisbon School of Architecture. A former president of eCAADe, his research interests are in the use of computation to support context-sensitive design at different scales. Recently, he co-edited the book "Mass Customization and Design Democracy" (Routledge, NY, 2019) and his team was awarded 2nd place in the finals of the "NASA 3D Printed Mars Habitat Challenge."
Dr Carlos Formoso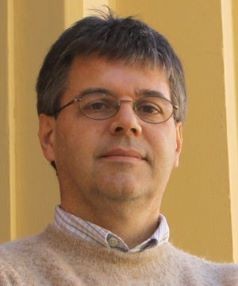 is a Professor in Construction Management and the Leader of the Construction Management and Economics Research Group at UFRGS, which involves around 40 researchers. His main research interests are Lean Construction, production planning and control, safety management, social housing and mass customization. Most research projects lead by him involve strong collaboration with construction organizations, including owners, contractors, house-builders, and design companies. Also, Prof. Formoso is a member of the editorial boards of seven academic journals. He is a founding member of ZEMCH Network and currently the regional director of ZEMCH Network Brazil.
Dr Antonio Frattari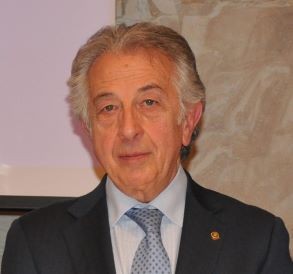 is a Professor in Building Construction, specialising in sustainable building, universal design and building automation for zero energy buildings and people with impairments. He is a founding member of ZEMCH Network, serving today as Director of ZEMCH Network Italy regional centre.
Dr Jun-Tae Kim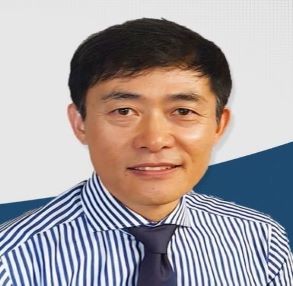 is a Professor and the founding member of ZEMCH Network. He specialises in solar energy applications into buildings and the energy efficiency. He published numerous papers in international journals, where he also serves as the reviewers. He chaired the ZEMCH 2019 International Conference held in Seoul in November 2019 and co-edited the proceedings as well as a selected journal's ZEMCH 2020 special issue. Professor Kim was the chapter co-author of Springer's ZEMCH book concerning active systems. Currently, he is also serving as Director of ZEMCH Network Korea regional hub.
Dr Li Lan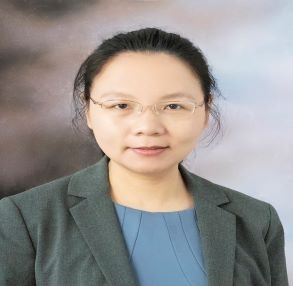 is a Professor at the School of Design, Shanghai Jiao Tong University. Her research is multidisciplinary and has focused mainly on the effects of the indoor environment on human health, work productivity and sleep quality, and elucidate the physiological and psychological mechanisms behind. Major. She is the PI in 3 sleep quality research projects funded by the National Natural Science Foundation of China (NSFC) and co-PI of the ASHRAE project 1837-RP "Effects of ventilation in sleeping environments". She had published 45 peer-reviewed research papers with H-index of 22 in Google Scholar.
Dr Masa Noguchi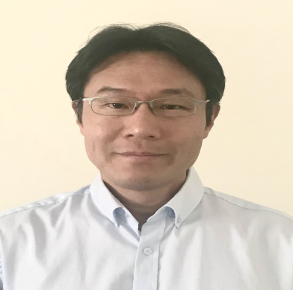 is an Associate Professor in Environmental Design at the Faculty of Architecture, The University of Melbourne. He specialises in research on zero energy mass custom home (ZEMCH) design engineering, environmental experience design for health, wellbeing and energy efficiency, mass customisation and personalisation of affordable housing design and prefabrication, and value analysis for sustainable housing design decision making. He is a global coordinator of ZEMCH Network and edited Springer's ZEMCH book published in 2016. In 2012, Dr Noguchi initiated the network's first international conference in Glasgow, UK. Since then, he has constantly been contributing to the development of the annual conference's proceedings, which in 2021 Scopus approved for indexing. Masa has also been active for ZEMCH education and research engagement activities through the organisation and operation of a ZEMCH technical research tour in Japan, which was later called "ZEMCH Mission to Japan," as well as a "ZEMCH Sustainable Design Workshop" training session in global contexts.
Dr John Odhiambo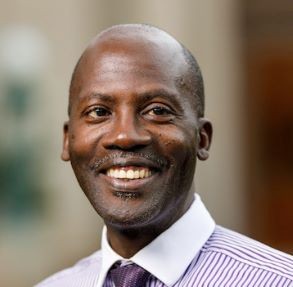 Onyango is an Associate Professor in Architecture and specialises in Green Architecture, Emerging Technologies and Materials, Sustainable Environments, Measuring Green Building Performance, Building Indoor Environment Quality, Thermal Comfort and Indoor Air Quality, Dementia Care Facilities, Climate Change Adaptation, and Community Engagement. Currently, he is working on books on Design Thinking Methodologies in Urban Design Laboratories: Methodologies and Practices in USA and Europe (Intellect Books) and Evidence-Based Design of Sustainable Traditional Buildings (Routledge). Associate Professor John Odhiambo Onyango is a founding member of ZEMCH Network and Director of ZEMCH Network USA regional centre.
Dr Tim Sharpe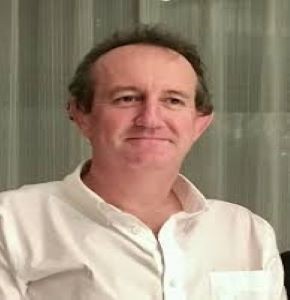 is a Professor and Head of Department of Architecture at University of Strathclyde. He has an extensive research track record in low energy architectural design, has held over £5m funded research and has published extensively on the topic of environmental architecture. In 2012, Professor Sharpe served as a Co-chair of ZEMCH 2012 International Conference held in Glasgow.
Dr Tania Sharmin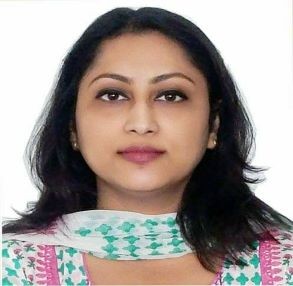 is a Lecturer in Sustainable Environmental Design in Architecture at the Welsh School of Architecture, Cardiff University. Tania specialises in climate-responsive urban design and planning. Her PhD research at the University of Cambridge investigated the impact of urban form and microclimate on outdoor thermal comfort and building energy performance in a high-density, tropical climate.
Dr Kheira Anissa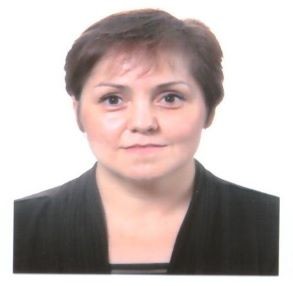 Tabet Aoul is a Professor and Head of Architectural Engineering program at the United Arab Emirates University. She is engaged in education and practice-based research focusing on advancing the design and execution of a sustainable, socio-culturally sensitive built environment in hot climatic zones. High Performance buildings, building integration technology and human factors in the built environment are her major areas of expertise and research. As the regional centre Director, Professor Kheira Tabet Aoul is leading ZEMCH Network UAE activities and she is currently organising ZEMCH 2021 International Conference to be held at UAEU in Al Ain, UAE. In 2019, Professor Dr Kheira Tabet Aoul was appointed as Director of ZEMCH Network UAE regional centre.
Dr Sara Wilkinson i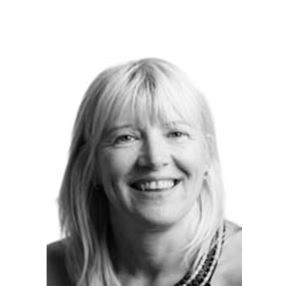 s a Professor at the University of Technology Sydney and she specialises in sustainable buildings with over 379 outputs including: 9 books, 29 book chapters, 31 research reports, 1 best practice guidance note, 54 refereed journal, 105 refereed conference papers, 101 other publications, 8 keynotes and 41 media outputs. Her total research income reached $2,935,068. Recently, she led a research project of scrutinising effects of vegetation on thermal performance of buildings as well as human health and wellbeing. She is currently involved in research on indigenous community in Australian. Professor Sara Wilkinson is also leading ZEMCH Network Australia reginal hub as the Director.
Papers must describe original research and must not be simultaneously submitted to a journal or a conference with proceedings.

All submissions should follow the instructions available at: https://www.springer.com/journal/42452/submission-guidelines

Authors can directly submit their papers at https://www.editorialmanager.com/snas During the submission procedure, please select the title of this Topical Collection from the section/category (drop down menu) in Editorial Manager.