Topical Collection on LISA Science
General Relativity and Gravitation & Living Reviews in Relativity have opened a new combined Topical Collection to include White Papers, Review Articles, and Original Research on "LISA: Science with the Laser Interferometer Space Antenna".
Submit your work now!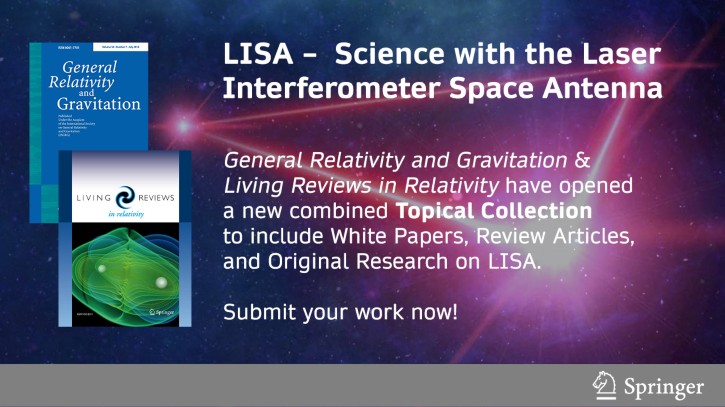 For authors
Working on a manuscript?
Avoid the most common mistakes and prepare your manuscript for journal editors.
Learn more