Webinar Glassinar #3
Please watch the recording of our third free webinar here: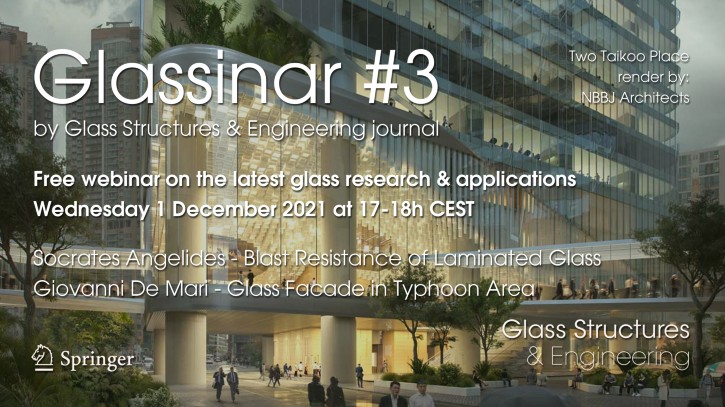 Papers discussed:
Socrates C. Angelides, James P. Talbot, and Mauro Overend: The effects of high strain-rate and in-plane restraint on quasi-statically loaded laminated glass: a theoretical study with applications to blast enhancement
Giovanni De Mari: Large deflection glass facade in typhoon area: Taikoo Place 2 podium wall
About the speakers:
Socrates Angelides studied Civil Engineering at Imperial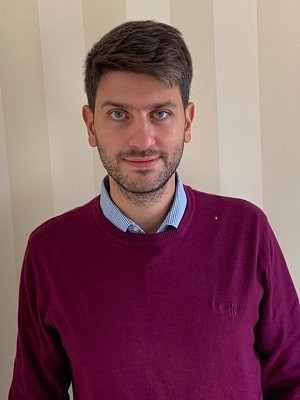 College London and worked for 3 years at DNVGL as a Structural Engineer in the Oil and Gas industry designing offshore structures. In 2016 he joined the Future Infrastructure and Built Environment Centre for Doctoral Training of the University of Cambridge and is currently researching the blast response of laminated glass panels, under the supervision of Dr Talbot and collaborating with Prof. Overend. His research aims at developing analytical models to support the design of these panels and reduce the need for expensive blast testing, with a focus on understanding the residual resistance following the fracture of the glass layers. Most recently Socrates has joined Prof. Overend's Structural Design & Mechanics research group at TU Delft as a visiting researcher.
Giovanni De Mari studied structural engineering at "Università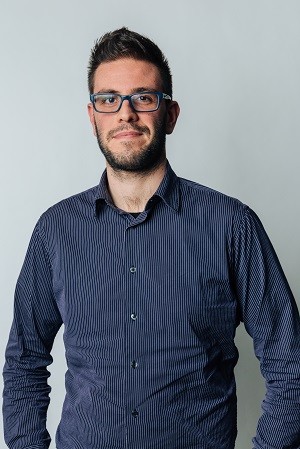 della Calabria", where he completed his Bachelor's degree, and at "Politecnico di Milano", where he completed his Master's degree. He joined the Advanced Engineering, Materials & Technologies group at Eckersley O'Callaghan in 2016. Since then, he has been involved in a large number of international projects in different sectors, featuring the combined use of glass and steel, with particular focus on detailing and innovation. Other than structural glass design, his technical expertise includes complex geometry design, detailed finite element analysis and engineering solutions of seismic scenarios.
Working on a manuscript?
Avoid the most common mistakes and prepare your manuscript for journal editors.
Learn more