Webinar
Please watch our second free webinar here: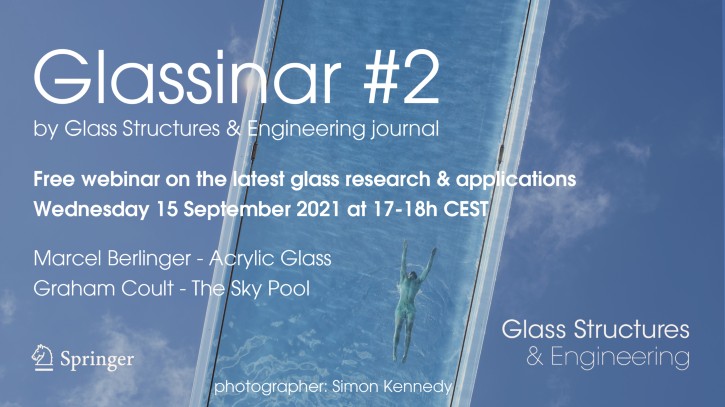 Papers discussed:
Graham Coult: The Skypool – bringing architectural imagination to life
Marcel Berlinger: A generalized Anderson–Darling test for the goodness-of-fit evaluation of the fracture strain distribution of acrylic glass
About the speakers:
Graham Coult joined Eckersley O'Callaghan in 2004 as its first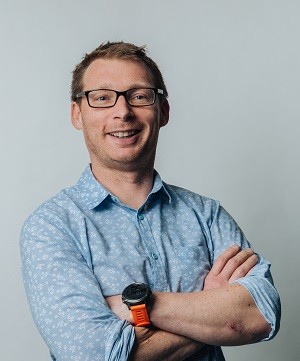 team member when the company was established. Graham has over 20 years of professional experience and his technical expertise in pioneering glass engineering and novel materials and material use have been instrumental in delivering the practice's many challenging and award-winning glass projects. As Technical Director, Graham has been responsible for the strategic operations across the company. This includes defining design processes and project delivery for project excellence. He also leads our Research and Development programme driven by a pursuit to explore the innovative use of material in design.
Marcel Berlinger studied mechanical engineering at Technische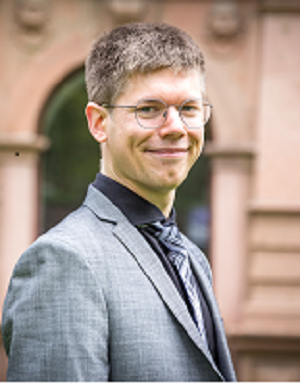 Hochschule Mittelhessen (THM) – University of Applied Sciences, and completed his Master's degree in 2017. He became research assistant and doctoral student in the Team of Prof. Dr.-Ing. habil. Stefan Kolling at the Institute of Mechanics and Materials at THM. There, he specialized in the mechanical characterization of polymers and in statistical failure analyses, working on the development of a stochastic failure model for numerical simulation of PMMA materials in automotive application. His research is supported by Prof. Dr.-Ing. Jens Schneider (TU Darmstadt). In this synergy, a groundwork is developed, providing the uninitiated user with all necessary information for a risk-based design of structures.
In May 2021, Marcel became the first graduate of the Graduate Centre for Engineering Sciences at the Research Campus of Central Hesse, in a cooperation between Justus-Liebig-University Giessen and THM. His thesis is available online and titled "A Methodology to Model the Statistical Fracture Behavior of Acrylic Glasses for Stochastic Simulation".
Working on a manuscript?
Avoid the most common mistakes and prepare your manuscript for journal editors.
Learn more