New JCAT Associate Editor Profiles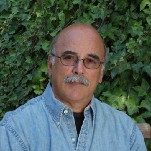 Professor David Brodzinsky
Rutgers University
United States
David is a developmental, clinical and forensic psychologist based in the San Francisco Bay area.
His research and scholarly writings have focused on psychological issues in adoption and foster care, stress and coping in children, non-traditional family life, and parenting by sexual-minority individuals. He has published numerous journal articles, book chapters and books on these and related topics, including six co-authored or co-edited books on adoption. David is Professor Emeritus of clinical and developmental psychology at Rutgers University where he served as a faculty member for 32 years before retiring in 2006. He was also a founding director and on the research staff of the Donaldson Adoption Institute, a national non-profit organization focusing on research, education and advocacy in the child welfare field. Currently, he is a research and training consultant to the National Center on Adoption and Permanency and the Center for Adoption Support and Education. In addition, David is a consultant to numerous child welfare organizations throughout the Americas and Europe and lectures frequently to professionals and the public on adoption and foster care. As a forensic psychologist, David conducts evaluations and serves as an expert witness in cases involving child custody and parenting time, juvenile dependency, contested adoption, child abuse and personal injury. He has testified on these issues throughout the country and provides consultations and second opinions to attorneys on forensic psychological issues. He also maintains a private clinical practice with children and families in the San Francisco Bay area.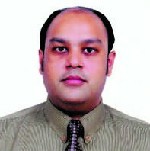 Dr. Avinash Desousa
Private Practice Mumbai
India
Avinash is a consultant psychiatrist and psychotherapist with a private practice in Mumbai. He has over 300 publications in national and international journals. He is one of the few psychiatrists who in addition to a psychiatry degree has an MBA in Human Resource Development, a Masters in Psychotherapy and Counselling and an MPhil in Psychology. He is also the editor of a journal called Indian Journal of Mental Health www.indianmentalhealth.com www.desousafoundation.com. He is Director and Founder Trustee of the DeSousa Foundation. The foundation was created in memory of Late Prof. Dr. Alan De Sousa (1932-2008) (ex Prof and Head – Department of Psychiatry, Sir J. J. Group of Hospitals and Grant Medical College) and Late Prof. Dr. Mrs. Dhanalakshmi De Sousa (1938-2005) (ex Prof and Head – Department of Psychiatry, Lokmanya Tilak Municipal Medical College and General Hospital), both senior psychiatrists and stalwarts of their era.
Professor Robbie Gilligan
Trinity College Dublin
Republic of Ireland
Robbie is Professor of Social Work and Social Policy at Trinity College Dublin. Registered social worker SW025084. Founding Head of School of Social Work and Social Policy (2005-2011). Associate Director of Children's Research Centre, TCD (2004-2016). Research Fellow (2013-2016) at SFI - Danish National Centre for Social Research. Extraordinary Professor, Optentia Research Programme, North-West University, South Africa (2014-17). Other Career Highlights: Visiting Professor - Centre for Research and Innovation in Childhood and Youth, Uni. of Sussex, April to June 2018; Dept. of Social Work, Massey Uni., New Zealand, Nov., 2016; Dept. of Social Work, Charles Uni., Prague, Oct. 2011, Dec. 2016, Oct. 2017; Dept. of Social Work, Vytautas Magnus Uni., Kaunas, Lithuania, May 2012; Visiting Scholar: School of Social Service Administration, Uni. of Chicago, October 2012; Elected Member of Board (Governing Authority) of TCD (2010 - 14; 2015 - 18); Elected Fellow of TCD, 2004; First Holder of Chair of Social Work and Social Policy at TCD, 2001; Co-founder (w. Dr Sheila Greene, Dept of Psychology) of Children's Research Centre, TCD, 1995; Founder of multi-disciplinary PG diploma in child protection and welfare, 1990, and MSc in Child Protection and Welfare,1995, TCD; Director MSc in Child Protection and Welfare, TCD 1995-2016; PhD Supervision. ten supervised to successful completion. External examiner: Anglia Ruskin,(PhD), Cardiff,(PhD), La Trobe, Victoria (PhD), Queen's, Belfast (PhD; Cert. in Child Protection Studies), RMIT, Melbourne (PhD), Southern Cross, New South Wales (PhD), University College Cork (PhD), Aberdeen (PhD),Adelaide (PhD), Bedfordshire (PhD), Brighton (PhD), Bristol (EdD), Dundee (Cert. in Child Protection Studies), East Anglia, (PhD, MA in International Child Welfare), Glasgow (PhD), Groningen (Cum Laude assessment for PhD), Guelph, Ontario (PhD), Johannesburg (PhD), London School of Hygiene and Tropical Medicine (PhD), Melbourne (PhD), Oviedo (PhD), Queensland (PhD), Sheffield (PhD), Stirling (PhD; EdD), Sussex (PhD), Ulster (MA [Adv. Social Work],and PhD), Warwick (PhD), Western Australia (PhD). Former youth worker, social worker and foster carer. Research related involvement in Ethiopia, Thailand, Togo. Also work visits to Brazil, China, South Africa, Tanzania, Vietnam and Zambia.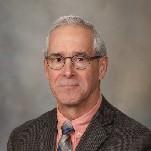 Professor Arne Graff
Mayo Clinic
United States
Arne is a Family Physician subspecializing in Child Abuse Pediatrics providing consultation for suspected concerns of abuse and neglect, as well as providing training for medical and non-medical agencies. His practice includes sites in North Dakota, Minnesota and Wisconsin. Arne is Medical Consultant - Altru Health System/Grand Forks Clinic, Grand Forks, North Dakota; Professor of Clinical Pediatrics - University of North Dakota School of Medicine, Grand Forks, North Dakota; Assistant Professor of Family Medicine - Mayo Clinic College of Medicine and Science; Assistant Professor of Pediatrics - Mayo Clinic College of Medicine and Science 12/2014; Chair Division of Child Abuse Pediatrics; Consultant Department of Pediatric and Adolescent Medicine and Department of Family Medicine, Mayo Clinic; Medical Director Mayo Center for Safe and Healthy Children and Adolescents; Medical Director - Sanford Health Child Abuse Program 2007-2020, Fargo, North Dakota; Golden Stethoscope Award - Sanford Health, Fargo North Dakota 2012; North Dakota Commissioner's Award - U.S. Department of Health and Human Services.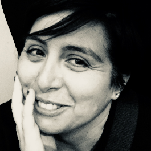 Professor Chiara Ionio
Catholic University of the Sacred Heart, Milan
Italy
Chiara is Associate Professor in Developmental and Educational Psychology at the Faculty of Psychology, Catholic University of the Sacred Heart of Milano (Italy). Her research interests are oriented towards the study of the impact of traumatic life events (in particular child violence, and chronical illnesses) on the emotional, social, relational and communicative development of the child. They also relate to the area of perinatal psychology in typical and atypical settings, with particular attention to the effects of post-natal PTSD on the mother-child, father-child relationship and its long-term effects on the child's development.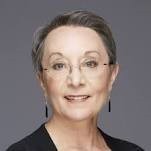 Professor Patricia Kerig
University of Utah
United States
Patricia received her doctorate in clinical psychology from the University of California at Berkeley with a specialization in children and families. She currently is a Professor in the Clinical Science program in the Department of Psychology at the University of Utah. She is an author of over a 120 books, chapters, scientific papers, and guest-edited special issues devoted to understanding the factors that predict risk, recovery, and resilience among children and families coping with adversity and traumatic stress. She has been the recipient of numerous research grants, including most recently a grant from the National Institute of Justice to support a study of the emotional, cognitive, interpersonal, and psychophysiological mechanisms underlying the link between childhood trauma exposure and adolescent involvement in the juvenile justice system. She has served as the Editor in Chief of the Journal of Traumatic Stress and has been a member of the editorial boards of several other scientific journals.She also has been an active contributor to efforts on the front lines to create a trauma-informed justice system and to remediate the effects of traumatic stress exposure on youth and families, including the National Child Traumatic Stress Network's Juvenile Justice Consortium and Center for Trauma Recovery and Juvenile Justice.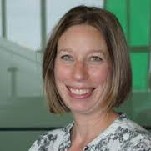 Professor Nadine Lanctôt
University of Sherbrooke
Canada
Nadine is a full Professor in the Psychoeducation Department of the University of Sherbrooke and holds a Tier I Canada Research Chair (CRC) in Rehabilitation of vulnerable adolescent females. The objective of her CRC is to help develop promising practices sensitive to the needs of adolescent females in care of the justice and welfare systems. She is conducting applied research in close collaboration with formal institutional and community practice settings. Nadine has led extensive studies on the pathways of adolescent females placed in residential care and on the consequences of sexual exploitation. Her long-term collaboration with youth treatment centres provides their managers and practitioners with a better understanding of behaviour and adjustment problems in adolescent girls with an approach sensitive to both gender and trauma.

Professor Gerry Leavey
Ulster University
Northern Ireland
Gerry took up the post of Director of the Bamford Centre for Mental Health and Wellbeing at Ulster University in September 2012. He is Deputy Director of the ADR-Ni and Co-Lead for the NI Clinical Research Network -Mental Health. Prior to this, he was the Director of Research for Barnet, Enfield & Haringey Mental Health NHS Trust and a researcher in the Department of Mental Health Sciences, University College London. As a social worker he spent several years with Jewish Care, working with Holocaust survivors. His research career has focussed on mental health services. He has published widely on service pathways and access by minority ethnic, migrant and disadvantaged populations. His work ranges from epidemiological studies on ethnic elders and refugee children to qualitative investigations of community level agencies such as schools and faith-based organisations, and their role in the recognition and management of mental illness. He is the lead on an EU funded project on the use of intergenerational exchange to combat social exclusion in rural and isolated regions of Europe.

Dr. Bruce Perry
ChildTrauma Academy, Houston; Northwestern University, Chicago; La Trobe University, Melbourne, Australia
United States
Bruce is an American psychiatrist, currently the Senior Fellow of the Child Trauma Academy in Houston, Texas and an Adjunct Professor of Psychiatry and Behavioural Sciences at the Feinberg School of Medicine in Chicago, Illinois. A clinician and researcher in children's mental health and the neurosciences, from 1993 to 2001 he was the Thomas S. Trammell Research Professor of Psychiatry at Baylor College of Medicine and Chief of Psychiatry at Texas Children's Hospital. He also serves as Senior Consultant to the Alberta Minister of Children and Youth Services in Alberta, Canada. Dr. Perry is also a Senior Fellow at the Berry Street Childhood Institute in Melbourne, Australia. He is also the author of several books.
He has served as a consultant and expert witness on many high-profile incidents involving traumatized children, including the Columbine High School massacre, the Oklahoma City bombing, the Waco siege, and the YFZ Ranch custody cases. His clinical research and practice focuses on examining the long-term effects of trauma in children, adolescents, and adults and has been instrumental in describing how traumatic events in childhood change the biology of the brain. He is the author of more than 200 journal articles, book chapters, and scientific proceedings and is the recipient of a variety of professional awards. He developed the Neurosequential Model of Therapeutics.

Professor Gina Samuels
University of Chicago
United States
Gina is an Associate Professor at The Crown Family School of Social Work, Policy, and Practice and a Faculty Affiliate of the Center for the Study of Race, Politics and Culture. Her scholarly interests include transracial adoption, mixed race and multi-ethnic identity formation, critical and interpretive research methods, and the development of relational, kinship, and cultural ties among young adults whose childhoods are shaped by displacements caused by foster care, adoption, and home loss. Her scholarship situates these lived experiences in a broader historical, cultural, theoretical and policy context to critically explore how personal identity and well-being are constrained and promoted by policy, practice, and by societal and personal constructions of kinship, family, race and belonging.
Her published scholarship appears widely in professional journals, academic books, and within numerous policy and practice-focused papers, monographs and policy briefs and has been cited and used within federal government agencies including the U.S. Department of Housing and Urban Development, the Children's Bureau, and the Administration on Children Youth and Families, as well as state-wide child welfare agencies across the U.S. She serves as a consulting editor for some of the most rigorous journals in her field including Social Service Review, Children Youth Services Review, Social Problems, Family Process, Journal of Marriage and the Family, Family Relations, and Race and Ethnic Studies. She is an active Board Member of Creating a Family, a national non-profit that hosts the longest running and top rated low-to no-cost training for adoptive parents. Over the past 25 years she has herself delivered training, podcasts, keynote addresses and expert consultation to agencies, organizations, and individuals within and beyond the U.S. She has been the recipient of several teaching and student mentorship awards, and in a 2014 study was named "One of Fourteen Top African American Scholars in Top US Schools of Social Work." Most recently she and co-author Dr. Kelly F. Jackson were awarded the 2019 "Researcher of the Year Award" by the Multiracial Research Network, ACPA College Student Educators International. Since arriving at SSA in 2002, she has remained a practicing advocate of social justice in higher education and is regularly involved in, and led, SSA and campus-wide social justice reform efforts in partnership with faculty, staff and student colleagues.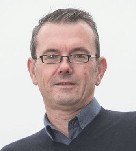 Professor Mark Shevlin (Specialist Statistical Advisor)
Ulster University
Northern Ireland
Mark is a Professor of psychology at Ulster University and an Honorary Professor of Psychological Research Methods and Statistics at the Southern University of Denmark. He started his academic career as a lecturer at Nottingham Trent University in 1995. His research interests are in the areas of trauma, psychosis, posttraumatic stress disorder (PTSD) and complex PTSD. He contributed to the ICD-11 working group on Disorders Specifically Related to Stress. He is also interested in the applications of latent variable models in mental health research. He has published widely and has also co-authored a popular student textbook on statistical analysis (Applying Regression and Correlation: A Guide for Students and Researchers: Sage). He is currently the Statistical Editor for the Journal of Traumatic Stress and the Clinical Child Psychology and Psychiatry journal.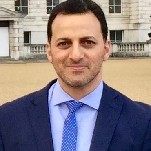 Professor Muthanna Samara
Kingston University London
United Kingdom
Muthanna is a Professor in Developmental Psychopathology and Head of the Developmental Psychology Research Group at Kingston University London. His major research interests are in school and sibling bullying, the long-term outcomes following prematurity, the development of Post-Traumatic Stress Disorder (PTSD) amongst children of war and refugees, Teens Taking Charge intervention for cancer patients, and school experience, educational aspirations and scholastic achievement. Muthanna has been awarded several grants as the lead PI in different research topics. He is the Director of the Centre for Research on Communities, Identities and Difference (CResCID: https://www.kingston.ac.uk/faculties/faculty-of-arts-and-social-sciences/research/crescid-res/) and the Head of the International Centre of Children and Adolescents Psychopathology. He also sits on the editorial board of several journals and his research has appeared in several media platforms. He is a chartered psychologist (CPsychol) and holds an Associate Fellowship with the British Psychological Society (AFBPsS) (https://www.kingston.ac.uk/staff/profile/professor-muthanna-samara-686/).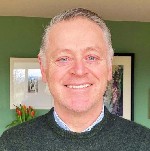 Dr. Tom Teggart
Health and Social Care Board Northern Ireland
Northern Ireland
Tom is a Consultant Clinical Psychologist based in Northern Ireland. Since qualifying in 1991 Tom has worked in both child and adult settings and as Assistant Director on the Doctorate in Clinical Psychology programme at Queen's University, Belfast. For more than 10 years Tom led the development of a specialist consultation and therapy service for looked after and adopted children in Northern Ireland's Southern Health and Social Care Trust. Known as The Scaffold Service, this multidisciplinary team is influenced by systemic and neurosequential models. Tom is currently seconded to the Northern Ireland Department of Health leading a regional project to develop and implement a new framework for integrated therapeutic care for all children and young people in public care in Northern Ireland.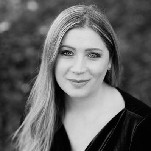 Dr. Karen Treisman
Safe Hands, Thinking Minds
United Kingdom
Karen is a London-based highly specialized clinical psychologist. She has worked in the NHS and children's services for several years and has also worked cross-culturally in both Africa and Asia with groups ranging from former child soldiers to survivors of the Rwandan Genocide. She has extensive experience in the areas of trauma, parenting, and attachment, and works clinically using a range of therapeutic approaches with families, systems, and children in or on the edge of care, unaccompanied asylum-seeking young people, and adopted children. In addition to holding a doctorate in Clinical psychology, Karen has undergone a range of specialist trainings including in EMDR, Narrative Therapy, Dyadic Developmental Psychotherapy, Sensory Attachment Intervention, and Theraplay. She currently works as a Clinical Lead for a court assessment and intensive parenting intervention team for children on the edge of care and in proceedings and is also the director of Safe Hands and Thinking Mindstraining and consultancy services. Karen is an external consultant, trainer, and assessor to Barnardos Adoption Service, Grandparents Plus, PAC-UK, Hope for families, and the Fostering Network, and a member of the CoramBAAF health group advisory committee, as well as a reviewer for the Journal of adoption and fostering. She regularly presents at local, national, and international trauma, parenting, and attachment conferences and is the author of multiple child-friendly therapeutic books.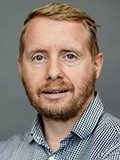 Professor Mark Tully
Ulster University
Northern Ireland
Mark is a Professor of Public Health and Director of the Institute of Mental Health Sciences at Ulster University. He has a 1st class honours degree in Biomedical Science and a PhD from Queen's University Belfast. His research focuses on addressing population levels of physical inactivity and sedentary behaviour, which are major causes of poor physical and mental wellbeing. His research includes intervention development, as well as secondary data analysis and evidence synthesis.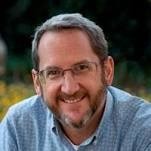 Professor Adrian Van Breda
University of Johannesburg
South Africa
Adrian trained as a clinical social worker at UCT and did his doctorate at RAU in multicultural scale development. His research focus is resilience theory – how people, particularly individuals, families and organisations, bounce back from adversity, or even thrive in the face of adversity. Initially he studied the resilience of families having to deal with the repeated disruptions of family members travelling for work. He is currently doing much of his research with Girls and Boys Town, looking at the processes that youth follow as they transition out of the care of the child welfare system and journey towards independent living. He has recently replicated this study in a study of four African countries, including Ghana, Uganda and Zimbabwe, as well as South Africa and is currently conducting a study on the relationships between vulnerability, resilience and academic progress of primary school children in a vulnerable community.
Adrian teaches introduction to social work and casework at undergraduate levels, and psychotherapy and clinical practice at postgraduate levels. He is the coordinator of the Masters in Clinical Social Work. He also supervises postgraduate students within his primary research areas, viz. resilience, youth transitions and care-leaving. He is the Head of Department from 2020 to 2022. Adrian is the editor of the Southern African Journal of Social Work and Social Development. He serves on the Board of the Centre for Social Development in Africa at UJ and the Centre for the Study of Resilience at the University of Pretoria. He is Vice President of Resilio (The International Association for the Promotion and Dissemination of the Research on Resilience), the founding member and co-Director of the Africa Care-leaving Research Network, an Executive Committee member of the International Research Network on Transitions to Adulthood from Care, a member of the Professional Board for Social Work, and a member of the Ecometrics Panel and the Clinical Social Work Specialisation Panel of the SA Council for Social Service Professions. Adrian was the recipient of a three-year NRF grant (2015-2017) towards his research on Youth Transitions out of Care towards Independent Living. He is a C2 NRF rated researcher (2017-2022). He has published 61 accredited research outputs, half of which in the past five years, and presented 56 conference papers, including 10 invited or keynote papers. He has supervised 19 MAs and 4 PhDs to completion.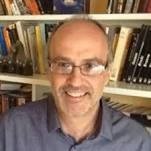 Professor Panos Vostanis
University of Leicester
United Kingdom
Panos is Professor of Child and Adolescent Psychiatry and has published extensively on the impact of trauma on child mental health, evaluation of interventions and services for traumatized children, including those living in conflict settings. Other research includes school mental health and service evaluation. He has longstanding clinical experience as a child psychiatrist with vulnerable children, young people and families, i.e. in care, homeless, adopted, refugees, and young offenders. Panos founded the 'World Awareness for Children in Trauma' programme, with the objective of improving evidence-based service provision for vulnerable children across the world, predominantly in low- and middle-income countries. To this effect, he is involved in several projects with NGOs and academic centres in Asia, Africa and Latin America, especially on service transformation. Panos has longstanding clinical experience with vulnerable children, young people and families, i.e. in care, homeless, adopted, refugees, and young offenders.
He has previously co-edited Homeless Children: Problems and Needs, published by Jessica Kingsley Publishers, and has written numerous research articles and book chapters on child and adolescent psychiatry. He has published extensively on the impact of trauma on child mental health, evaluation of interventions and services for traumatized children, including those living in conflict settings. Other research includes school mental health and service evaluation.