New Editor in Chief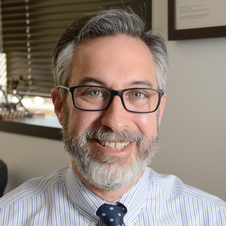 The Governance Committee of Academic Psychiatry is pleased to announce that after an internationally competitive search, it has selected Adam Brenner, MD, as the journal's new Editor in Chief. Dr. Brenner will begin this role on July 1, 2019.
Dr. Brenner joined the editorial board of the journal in 2008, served as an associate editor for the journal from 2016 to 2018, and has served as a deputy editor since 2018.

Dr. Brenner is Professor of Psychiatry, Distinguished Teaching Professor, and Vice Chair for Education in Psychiatry at University of Texas Southwestern Medical Center in Dallas, Texas. Dr. Brenner is Program Director for the Adult Psychiatry
Residency and Co-Program Director for the Medicine/Psychiatry Combined Residency and the Neurology/Psychiatry Combined Residency. He is a graduate of Emory University, Magna Cum Laude in Philosophy. He attended Harvard Medical School and then completed his psychiatry residency at McLean Hospital. Dr. Brenner's clinical focus is in treatment of anxiety and depressive disorders with a combination of psychoanalytic psychotherapy and psychopharmacology. His scholarly publications are on innovations in psychiatric education. Dr. Brenner is President of the American Association of Directors of Psychiatric Residency Training (AADPRT). Among his educational and teaching awards, he was elected to the University of Texas Academy of Health Science Educators and also received the University of Texas Regents' Outstanding Teacher Award. A graduate of the Boston Psychoanalytic Institute, Dr. Brenner is on the faculty of the Dallas Psychoanalytic Center.

Academic Psychiatry is the international journal of the American Association of Chairs of Departments of Psychiatry, American Association of Directors of Psychiatric Residency Training, Association for Academic Psychiatry, and the Association of Directors of Medical Student Education in Psychiatry. The journal features original, scholarly work focused on academic leadership and innovative education in psychiatry, behavioral sciences, and the health professions at large. The journal's mission supports work that furthers knowledge and stimulates evidence-based advances in academic medicine in six key domains: education, leadership, finance and administration, career and professional development, ethics and professionalism, and health and well-being.