Call for Papers: Hysteroscopy and female infertility: current insights and future directions
Infertility is considered a prominent health care issue all over the world. It affects 9% of the reproductive-aged couples, and in some regions, such as Central and Eastern Europe, the rate is even much higher. Female infertility accounts for a third of all cases and can be due to organic (organic infertility) or non-organic causes (functional or unexplained infertility). However, uterine factors are the primary cause of infertility in women and are also associated with an increased risk of miscarriage and pre-term delivery. Uterine factors include congenital anomalies, such as uterine septa and subsepta, and acquired ones, such as polyps, myomas and intrauterine adhesions.
Alongside specific diagnostic procedures of the standard infertility workup, including, for example, ovulation tests and tubal patency, it is mandatory to assess the uterine cavity morphology and the endometrium, which play a crucial role in embryo implantation and placentation.
In this regard, hysteroscopy is the worldwide trusted gold standard technique for screening the uterine cavity due to its feasibility, making it a safe and well-tolerated procedure. During in-office hysteroscopy, it is easy to directly visualize the endometrial cavity, tubal ostia, or endocervical canal, as well as of their pathological abnormalities. Furthermore, unlike other exclusively diagnostic techniques, such as transvaginal sonography or hysterosalpingography, hysteroscopy gives the unique opportunity to treat the anomalies detected in a "see and treat, 1-step approach".
Current evidence has underlined the potential effectiveness of hysteroscopic management of intrauterine diseases to boost reproductive outcomes and reduce the gap between the diagnostic workup and the future pregnancy in women undergoing assisted reproductive techniques. For this reason, hysteroscopy is becoming a consolidating routinary step of the infertility workup.
Taking together all the above, the Special Issue "Hysteroscopy and female infertility: current insights and future directions" aims to bring the readers both original research and comprehensive review and meta-analysis about the use of hysteroscopy in infertile women. In particular, the Special Issue considers both clinical works and translational studies, offering the possibility to explore the impact of new techniques and devices on the success of diagnosis and treatment based on hysteroscopy in improving the reproductive and pregnancy outcomes of infertile patients.
Potential topics include but are not limited to the following:
- Diagnostic cornerstones and novel approach for intrauterine diseases in fertile
age, with a particular focus on sonography and hysteroscopy.
- Current use and novel approaches of hysteroscopy in the assessment of tubal
patency
- Hysteroscopic management of abnormal uterine bleeding (AUB)
- Technical and clinical analysis of endometrial and cervical hysteroscopic
polypectomy
- Hysteroscopic treatment of uterine fibroids: preoperative assessment, techniques
and fertility outcomes
- Instrumentations and techniques for hysteroscopic endometrial biopsy
- Hysteroscopic management of atypical endometrial hyperplasia and endometrial
cancer in fertile age
- Hysteroscopic evaluation and treatment of infertile women with intrauterine
synechiae and Asherman syndrome
- Pain mechanisms involved in the hysteroscopic procedure.
- Non-pharmacological management of pain during hysteroscopy.
- Quality of life, psychological well-being and sexuality in women undergoing
hysteroscopic procedures
- Technological innovations in the field of office hysteroscopy and resectoscopic
surgery
- Role of hysteroscopic surgery during COVID-19 pandemic
Keywords:
- Female infertility
- Intrauterine pathologies
- Office hysteroscopy
- Resectoscopy
- Myomas
- Endometrial polyps
- Endometritis
- Intrauterine synechiae
- Asherman syndrome
- Endometrial Scratching
- Abnormal uterine bleeding (AUB)
- Tubal patency
- Endometrial hyperplasia
- Abnormal uterine bleeding
- Endometrial cancer
- Fertility-sparing surgery
- Pain management
- Sexual function
- Quality of Life
- Technological innovation
- COVID-19 pandemic
Editors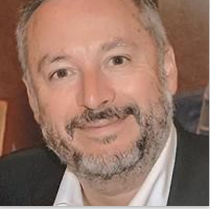 Stefano Angioni M.D. Ph.D.
Department of Surgical Sciences, Division of Gynecology and Obstetrics, University of Cagliari, Cagliari, Italy.

Email: sangioni@yahoo.it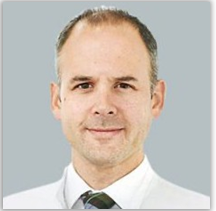 Karl Oliver Kagan M.D. Ph.D.
Department of Obstetrics and Gynaecology, University of Tübingen, Tübingen, Germany.

Email: karl.kagan@med.uni-tuebingen.de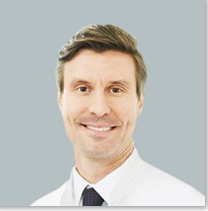 Bernhard Krämer M.D. Ph.D.
Department for Women's Health, University Hospital Tübingen, Germany.

Email: bernhard.kraemer@med.uni-tuebingen.de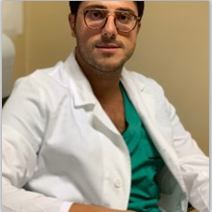 Salvatore Giovanni Vitale M.D. Ph.D.

Obstetrics and Gynecology Unit, Department of General Surgery and Medical Surgical Specialties, University of Catania, Catania, Italy.

Email: sgvitale@unict.it - vitalesalvatore@hotmail.com

Working on a manuscript?
Avoid the most common mistakes and prepare your manuscript for journal editors.
Learn more