OPEN CALL – Special Issue: "Cardio-Oncology"
Guest editor:
Tienush Rassaf, Essen, Germany
With contributions by
M. Anker, P. Ferdinandy, J. Herrmann, B. Ibanez, L. Lehmann, T. Lopez, L. Michel, A. Tasdogan, C. G. Tocchetti, and S. Wernhart
Submissions are welcome, by the deadline of May 31 2024.

Please indicate in your cover letter if you wish to participate in this call.

Summary
Cancer survival has improved significantly thanks to the expanded range of treatments available to oncologists and haematologists. However, these treatments can also harm the cardiovascular system. Cardio-oncology is a new and growing subspeciality that aims to provide better cardiovascular care for patients at all stages of cancer treatment. In this special issue on "Cardio-Oncology", we encourage authors to explore a wide range of mechanistic subjects within the realm of cardio-oncology. While not limited to the following topics, some of the key areas of interest for this special issue include:
Molecular Mechanisms: Understanding the molecular pathways and mechanisms underlying cardiotoxicity, including the role of specific genes, proteins, and signaling pathways.
Inflammatory Responses: Exploring the relationship between inflammation and cardiovascular toxicity in cancer patients, including the potential impact on atherosclerosis, myocarditis, and heart failure.
Cardiovascular Biomarkers: Identifying and evaluating biomarkers that predict cardiovascular complications in cancer patients, aiding in risk stratification and personalized treatment strategies.
Preclinical Models: Utilizing animal models and in vitro studies to better understand the cardio-oncology mechanisms and test potential interventions.
Therapeutic Strategies: Investigating novel therapeutic interventions and strategies to prevent or manage cardiovascular side effects of cancer treatments, including cardio-protective medications and lifestyle modifications.
Long-term Outcomes: Assessing the long-term cardiovascular outcomes in cancer survivors and evaluating strategies for monitoring and managing late-onset cardiovascular issues.

Guest Editor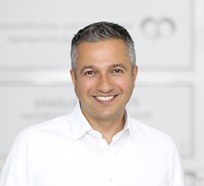 Tienush Rassaf is Director and Chair of the Department of Cardiology and Vascular Medicine at the University Hospital Essen, Germany, and Vice-Dean of Research of the Medical Faculty in Essen. Prof Rassaf is an interventional cardiologist with a research focus on cardioprotection in acute myocardial infarction and myocardial ischemia/reperfusion- injury. He is founding member and has been chairman of the working group 'Cardio-Oncology' of the German Cardiac Society (DGK). One of his current research interests focus on the prevention of cardiotoxicity.
Please submit your contribution here.
The instructions for authors can be found here.
Working on a manuscript?
Avoid the most common mistakes and prepare your manuscript for journal editors.
Learn more