Special Issue on 'The Microbiome in Human Health and Disease'
This Mammalian Genome Special Issue on 'The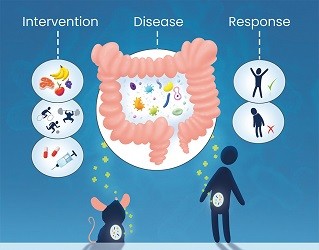 Microbiome in Human Health and Disease', guest edited by Guillaume Pavlovic, Je Kyung Seong, and George M Weinstock, presents reviews on various aspects of microbiome biology and highlights its importance in both health and disease. The issue covers themes from the complex interactions between the microbiome and host genetics, to insights from model systems and computational analysis of large data sets. Start reading here with the Introduction.
Working on a manuscript?
Avoid the most common mistakes and prepare your manuscript for journal editors.
Learn more