Special Issue in Memory of John Horton Conway
Overview
The Mathematical Intelligencer will publish a special issue in honor and memory of John Horton Conway (1937–2020). Although articles are currently being solicited for this special issue, unsolicited contributions are also welcome.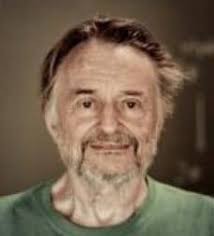 John Horton Conway (1937–2020)
The issue, which will appear in Volume 43(2), June 2021, will cover the many facets of John's mathematical work and persona. Submissions should be five to ten pages in length (though this limit is flexible), and can be biographical in nature or focus on an area of research that John was identified with or felt some particular affinity with. The deadline (which is not flexible) is December 31, 2020.
All submissions for this memorial issue will undergo the usual refereeing and revision processes and will be accepted for publication only after successful vetting. We also will pay particular attention to subject matter in order to avoid potential duplication in this special issue.
Important Dates
Article submission deadline: December 31, 2020
Online Publication Date: Upon Acceptance of Each Paper Following Copyediting, Composition, and Proofreading
Submission Procedure
Papers should be submitted at the Mathematical Intelligencer website: https://www.editorialmanager.com/tmin/default.aspx
In the Article Type Dropdown Menu, select SI: John Conway Memorial Issue."
Upload your files and complete the submission process as required.
Marjorie Senechal
Current Editor-in-Chief
(mi.editor1@gmail.com)
Karen Parshall
Incoming Co-Editor-in-Chief
(khp3k@virginia.edu)
Sergei Tabachnikov
Incoming Co-Editor-in-Chief
(sot2@psu.edu)

For all information in one page kindly download the PDF below:
TMIN - Call for Papers - Special Issue John Conway(pdf, 28.34 kB)
Working on a manuscript?
Avoid the most common mistakes and prepare your manuscript for journal editors.
Learn more