Announcing new Co-Editor-in-Chief: Dr. Jan Beumer
The journal is pleased to announce Dr. Jan Beumer has been named the new Co-Editor-in-Chief of Cancer Chemotherapy and Pharmacology, effective January 1, 2020.
Meet the new Co-Editor-in-Chief: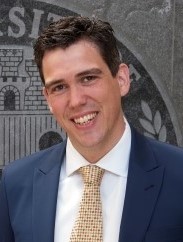 Cancer Chemotherapy and Pharmacology is a high-quality journal that has always delivered exactly what the title promises thanks to the careful editing by Professors Etienne Chatelut, Ed Sausville, Herbie Newell, Hilary Calvert, and my late mentor Merrill Egorin, and before them, the founding editors Tim McElwain, George Mathe and Steve Carter.
While cancer chemotherapy is continuously being re-invented, from classical cytotoxics to immune checkpoint inhibitors and beyond, the pharmacological underpinnings of therapy will always be of paramount importance. No matter how promising a novel therapy appears, if basic pharmacology is neglected, opportunities, resources, and time is wasted. Poor or inappropriate pharmacology limits the potential of promising therapies and complex combinations, and thereby diminishes the positive impact on patient outcomes. It is therefore appropriate that Cancer Chemotherapy and Pharmacology recently achieved an Impact Factor of 3, reflecting the importance of our expertise in the field.
As incoming Editor of Cancer Chemotherapy and Pharmacology I am excited for the contributions this role allows me to make to the scientific ecosystem, and I look forward to submissions with strong pharmacological data that will maintain the high standards and focus of Cancer Chemotherapy and Pharmacology while advancing our impact still further.
Working on a manuscript?
Avoid the most common mistakes and prepare your manuscript for journal editors.
Learn more