Announcing new Editor-in-Chief: Dr. Haidong Dong
The journal is pleased to announce Dr. Haidong Dong has been named the new Editor-in-Chief of Cancer Immunology, Immunotherapy, effective January 1, 2020.
Meet the new Editor-in-Chief: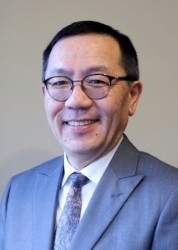 Dr. Haidong Dong has more than two decades of research experience in cancer immunology and immunotherapy including the co-discovery of B7-H1 (PD-L1) and conceiving a method of B7-H1 targeting therapy for cancer. He is a Professor of Immunology and Consultant of research in Urology at Mayo Clinic. As Editor-in-chief of CIIM, he aims to maintain and further promote the high impact and visibility of CIIM, and encourage the submission of articles regarding translational research and original discoveries in order to advance the field of cancer immunology and immunotherapy.