Call for Papers: Biological Control in Latin America
Submission deadline: February 28 2022
Guest Editors: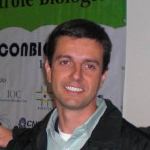 Rogerio Biaggioni Lopes
Embrapa Recursos Genéticos e Biotecnologia, Brazil
1st Vice President of IOBC-NTRS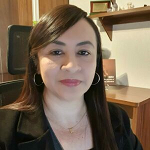 Yelitza Colmenarez
CABI, Brazil
Former President of IOBC-NTRS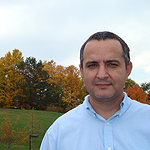 Marcos Faria
Embrapa Recursos Genéticos e Biotecnologia, Brazil
Section Editor of Neotropical Entomology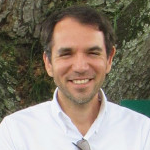 German Vargas
Cenicaña, Colombia
President of IOBC-NTRS
Neotropical Entomology and the International Organization for Biological Control - Neotropical Regional Section (IOBC-NTRS) invite authors to submit papers for a special issue on Biological Control in Latin America.

The International Organization for Biological Control (IOBC) promotes environmentally safe methods for pest and disease control and its Neotropical Regional Section (NTRS) was founded in 1989 in the province of Tucumán, Argentina. Neotropical Entomology is the official journal of the Entomological Society of Brazil and is celebrating its 50th anniversary in 2021.
Aims and Scope
The constant attack of pests and diseases represents a challenge for the agricultural production in the Neotropical region, and it is urgent to bring producers closer to sustainable methods for pests control.
Biological Control plays a very important role within sustainable practices in the context of Integrated Pest Management. Moreover, the Neotropical region offers favourable conditions for the implementation of biological control programs due to the climatic conditions and the rich biodiversity present in most of its countries.
This special issue aims to gather and present findings from research works on a diverse range of subjects related Biological Control and sustainable management in Latin America such as:
management of key pests;
entomopathogens;
entomophagous;
bioprospection of natural enemies for key pests
conservation biological control;
biocontrol as part of integrated pest management strategies;
classical biological control;
augmentative biological control;
biological control of arthropods, nematodes and weeds;
public policies supporting or undermining the implementation of biological control programs.



We expect these findings to promote interest and action on biocontrol as well as sound practices among decision-makers and the general population.
Research and opinion articles are welcome. If you wish to submit a review article, please send a pre-submission enquiry to rogerio.lopes@embrapa.br to make sure it is suitable for this special issue.
Manuscripts should be formatted according to the journal's submission guidelines and submitted via the online submission system.
IMPORTANT: You will be asked, during the submission process, if your manuscript is part of a special issue. Please respond "yes" and select the option "BCLATAM".