Mathematics Education Research Group of Australasia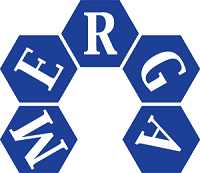 The Mathematics Education Research Group of Australasia exists to provide a range of forums for raising important issues in mathematics education and sharing research findings that speak to how these issues might be effectively addressed. Through two peer-reviewed journals – Mathematics Education Research Journal and Mathematics Teacher Education and Development – and an engaging annual Conference, they promote, share and disseminate rigorous research in mathematics education across Australasia. Through their Conference Awards, we recognise and celebrate our members' achievements.

MERGA maintains productive relationships with affiliate organisations who share their interest in mathematics, mathematics education and mathematics education research. Together, they seek ways to influence policy makers to improve both the preparation of teachers of mathematics and mathematics teaching and learning.