Introducing our New Editor-in-Chief!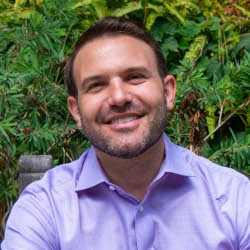 Ian W. Holloway, PhD, LCSW, MPH is a licensed clinical social worker and professor of social welfare in the UCLA Luskin School of Public Affairs. Professor Holloway's applied behavioral health research examines the contextual factors that contribute to health inequities among sexual and gender minority populations. He is an expert in social network analysis and is particularly interested in how social media and new technologies can be harnessed for health promotion and disease prevention.
Since 2012, he has been a principal investigator on research studies funded by the National Institute on Drug Abuse, the Department of Defense, and the California HIV/AIDS Research Program. He currently co-directs the Southern California HIV/AIDS Policy Research Center, which brings the most relevant and timely evidence to bear on California's efforts to develop and maintain efficient, cost-effective, and accessible programs and services to people living with or at risk for HIV/AIDS.
Dr. Holloway currently serves as a consulting editor for Social Work Research. He has been a member of the editorial board of Sexuality Research and Social Policy since 2020. Among his primary aims as editor-in-chief are to translate knowledge produced by the journal's authors to inform evidence-based policymaking locally and globally.