New Editor-in-Chief
We are pleased to announce that Stephen Scypinski, Ph.D. is the new Editor-in-Chief of Journal of Pharmaceutical Innovation, commencing January 1st, 2020.
Meet the new Editor-in-Chief
Stephen Scypinski
Daiichi Sankyo, Inc., Basking Ridge, NJ, USA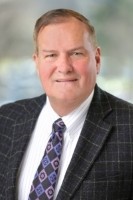 Dr. Stephen Scypinski received his B.S., M.S. and Ph.D. degrees in Chemistry from Seton Hall University, South Orange, NJ USA. Involved in pharmaceutical research and development for over 30 years, Dr. Scypinski has held positions at Berlex Laboratories, Hoffmann-La Roche, the R.W. Johnson Pharmaceutical Research Institute, Eyetech Pharmaceuticals, and Bristol-Myers Squibb Company. He is presently Vice President, Pharmaceutical Technology for Daiichi Sankyo Inc. His professional interests encompass the development of pharmaceutical processes and methods for drug substances and dosage forms, technical transfer, stability, bioanalytical methodologies, and new technology as applied to the reduction of cycle time and enhancement of productivity in preclinical and pharmaceutical development. Dr. Scypinski has extensive experience in both line and matrix management. He has played a key role in the filing of over fifty global regulatory submissions for both synthetic small molecule and biologic products. Dr. Scypinski is also active in the scientific community, having served as General Chairman of the Eastern Analytical Symposium and Chairman of the Laboratory Robotics Interest Group of New Jersey. He serves on the President's Advisory Councils of Duquesne University College of Pharmacy and the Stevens Institute of Technology Pharmaceutical Manufacturing & Engineering Program. Dr. Scypinski is also an adjunct professor at Duquesne University School of Pharmacy. He is the recipient of many awards, including the New Jersey Institute of Chemists Honor Scroll Award and the Distinguished Alumnus Award from Seton Hall University. Dr. Scypinski is the Editor-in-Chief for the Journal of Pharmaceutical Innovation and is co-editor of the textbook "Handbook of Modern Pharmaceutical Analysis," currently in its second edition.