Dr. Jaan Valsiner 2020 Outstanding International Psychologist Award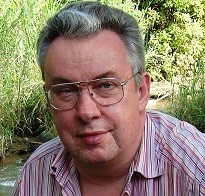 Dr. Jaan Valsiner, Aalborg University, Denmark, has received the 2020 Outstanding International Psychologist award, given by APA Division 52, in recognition of years of outstanding contributions to global psychology through significant research, teaching, advocacy, and/or contributions to international organizations. Dr. Valsiner is Editor-in-Chief of the journal Integrative Psychological and Behavioral Science.
Jaan Valsiner, born in Tallinn, Estonia, is a cultural psychologist with a consistently developmental axiomatic base that is brought to analyses of any psychological or social phenomena. He has been the Editor-In-Chief of Integrative Psychological and Behavioral Science (Springer) since 2007. After working for over three decades in the USA at University of North Carolina at Chapel Hill and Clark University, he accepted in 2013 the position of Niels Bohr Professor of Cultural Psychology at Aalborg University, Denmark, in combination and collaboration with University of Luxembourg and Sigmund Freud Privatuniversität Wien in Austria and in Berlin. He focuses on theoretical innovation, with monographs The Guided Mind (Cambridge, MA: Harvard University Press, 1998), Culture in Minds and Societies (New Delhi: Sage, 2007), Ornamented Lives (Charlotte, NC: Information Age Publishers, 2018), and Sensuality in Human Living (Springer, 2020). He is currently working on a major theoretical treatise New General Psychology (Springer, to appear in 2021) that would synthesize William Stern's personology with his Cultural Psychology of Semiotic Dynamics.
Jaan Valsiner has been awarded major research prizes in Europe -- the Alexander von Humboldt Prize of 1995 in Germany and the Hans-Kilian-Preis of 2017. As part of his credo for building psychology on an international and transcultural basis, he has been a visiting professor in Brazil, Japan, Australia, Estonia. Germany, Italy, Luxembourg, the United Kingdom, and The Netherlands. Since 2017 he is a Foreign Member of the Estonian Academy of Sciences.