Meet the Editors
Editors-in-Chief
Daniel Gordon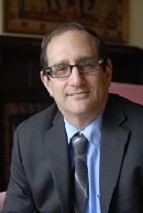 Daniel Gordon is professor of history at the University of Massachusetts Amherst. He has been a visiting professor at Stanford University and the Collège de France. He did his doctorate in history at the University of Chicago under Keith Baker, François Furet, and Stephen Holmes. His thesis was published as Citizens Without Sovereignty (Princeton University Press, 1994). He is the translator of Voltaire's Candide (Bedford Saint-Martins, 2001,, 2nd ed. 2017) and editor of The Anthem Companion to Alexis Tocqueville (Anthem Press, 2019).
Gordon also holds a Master of the Study of Law degree from the Yale Law School. Among his scholarly articles on legal and policy matters are: "From Emergency Law to Legal Process" (2007 with Malick Ghachem); "Why There Is No Headscarf Ban in the United States" (2008); "Paradoxes of Diversity" (2017, with Peter Baehr); and "The Firing of Angela Davis at UCLA, 1969-1970." The last of these articles appeared in Society in December, 2020. Most of his publications are available on ResearchGate.

Daniel served as the Co-Editor of the journal Historical Reflections from 2002-2013. He played a lead role in moving the journal from desktop publishing to Berghahn Books. His regular duties included first-round copy editing and the organization of thematic volumes.

Andreas Hess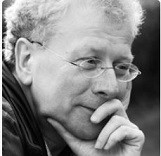 Andreas Hess is professor at the School of Sociology, University College Dublin, (Ireland). He has a sociology and political science background with special research interests in historical sociology and the history and sociology of ideas.
In the last few years his attention has turned to the American political theorist and émigré scholar Judith N. Shklar. His monograph The Political Theory of Judith N. Shklar. Exile from Exile (2014), two edited books (both in collaboration with Samantha Ashenden) ‒ Judith Shklar's On Political Obligation (2019) and a collection of essays entitled Between Utopia and Realism: The Political Thought of Judith N. Shklar (2019) ‒ plus a string of other publications related to Shklar's work were pioneering and helped significantly in reintroducing Shklar and her work to contemporary political debate.
Hess has also published on the French politician and diplomat Alexis de Tocqueville and his companion Gustave de Beaumont, most recently Tocqueville and Beaumont. Aristocratic Liberalism in Democratic Times (2018). Previously he edited and introduced (together with Tom Garvin) Gustave de Beaumont's 1839 Ireland study for a modern edition with Harvard University Press (2006).
Hess has an interest in Basque studies. His book Reluctant Modernization: Plebeian Culture and Moral Economy in the Basque Country (2009, Spanish edition 2012) has been celebrated as a contribution that helps sociology and political science to avoid falling into the trap of perceiving countries or regions only through fetishized conceptual frameworks such as nationalism or terrorism.
Hess' journal publications include papers published in top-ranked social science and history journals among them Leviathan (Germany), Economy and Society, History of European Ideas, Global Intellectual History (all UK) and the Journal for Interdisciplinary History (US). He was biography section editor for the award-winning 26 volume-comprising International Encyclopedia for the Social and Behavioral Sciences (2015). Together with Neil McLaughlin he is also the editor of a successful book series with Routledge, Public Intellectuals and the Sociology of Knowledge.
Managing Editor and Book Review Editor
Johnny Lyons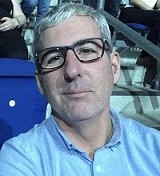 Johnny Lyons is a graduate of Christian Brothers College, Monkstown, Trinity College Dublin and the University of Cambridge. After a six-year spell teaching political theory at Trinity College Dublin, he joined the commercial world in 1999, where he works in corporate communications and change management. Lyons is the author of the critically acclaimed The Philosophy of Isaiah Berlin (2020) as well as a contributor to the Dublin Review of Books, Times Literary Supplement and Aeon. His book, Isaiah Berlin and His Philosophical Contemporaries, is due to be published by Palgrave Macmillan in October 2021. Further information about Johnny is available on his website at https://johnnylyons.org/