Call for Papers: "Frontiers on Carbon Neutrality"
Call for Papers Jointly by Transactions of Chinese Academy of Engineering (CAE): Engineering, Frontiers of Environmental Science and Engineering (FESE), Frontiers in Energy (FIE), Frontiers of Chemical Science and Engineering (FCSE), Frontiers of Structural and Civil Engineering (FSCE)
Global climate change is a major threat to human society. To mitigate global climate change, the Intergovernmental Panel on Climate Change (IPCC) has proposed the long-term temperature target and emphasized the importance of achieving carbon neutrality by the mid-21st century. Carbon neutrality refers to net-zero anthropogenic greenhouse gas (GHG) emissions, mostly CO2 emissions, which requires the joint actions of all human society without delay. Currently, more than 120 countries and regions have put forward carbon neutrality target (including major economies such as China, the European Union, the United Kingdom, Japan, and Canada), which account for more than half of the global GHG emissions.
Carbon neutrality requires profound systemic reform for the economy and advances in energy technology, and will have a far-reaching impact on human society and the ecosystem. Scientific evidence shows that it is highly uncertain that whether carbon neutrality can be achieved by the middle of this century. Moreover, the carbon neutrality target involves all aspects of human society and ecosystems, thus the co-benefits and trade-offs between other sustainable development goals such as economic growth, fair employment, and poverty eradication, need to be considered. These goals may not be consistent with the carbon neutrality target or even contradictory to it. In addition, carbon neutrality is restricted by resources and ecosystems. For example, the development of renewable energy is limited by rare earth resources, and bioenergy is limited by water resources.
Regarding the uncertainty and complexity, the scientific community needs more in-depth research by scholars from different disciplines and regions. To shed light on pathways towards carbon neutrality, the five journals (Transactions of CAE: Engineering, FESE, FIE, FCSE, FSCE) decided to launch this joint call for advances in basic research and technological development of carbon neutrality, including climate governance, energy saving and emission reduction, zero-carbon and negative-carbon innovation technologies, energy policy, etc. We aim to provide a platform for global decision makers, stakeholders, scientists and engineers to share their outstanding research and exchange their inspiring ideas. Original research papers, reviews, perspectives, and views & comments are all welcomed.
Topics
Topics of interest

Recommended journals

Carbon emission monitoring, evaluation and impact

Engineering, FESE

Carbon neutrality and ecological protection and restoration

FESE

The ocean to cope with climate change

FESE

Greenhouse gas emission inventory and control strategy

FESE

Negative emissions technologies

FESE

Advanced carbon capture, utilization and storage technology

Engineering, FESE, FIE, FCSE

Pollution prevention technology (removal of pollutant elements in coal;
efficient removal of pollutants in flue gas;
recycling of electronic waste;
resource/harmlessness of solid organic waste; wastewater treatment, etc.)

FESE, FIE, FCSE

Renewable and alternative energy:
advanced photovoltaic technology and photovoltaic materials;
biofuel preparation;
catalytic conversion of biomass to produce chemicals;
hydrogen energy (hydrogen production, hydrogen storage, photocatalysis, etc.)

Engineering, FIE, FCSE

Thermochemical conversion of coal and biomass
(including gasification, pyrolysis, direct liquefaction, etc.).

FIE, FCSE

Key technologies for new energy integration and consumption

FIE

Development and trends of energy system facing carbon peak and carbon neutrality

Engineering, FIE

Key technologies for low-carbon power systems supporting carbon peak and carbon neutrality

Engineering, FIE

National and regional energy policies, energy environmental economics,
energy sustainability research

Engineering, FIE

The resource and material constraints of pathways towards carbon neutrality

FIE

Resource efficiency improvement and circular economy in the context of carbon neutrality

FIE

Energy security in the context of high-penetration renewable energy

FIE

One-carbon chemistry:
a new catalytic system for preparing gasoline, diesel, alcohol,
ether fuel and olefins, aromatics and other chemicals from synthesis gas (or methanol).

FCSE

The path of urban building carbon peak and building carbon neutrality

Engineering, FSCE

Building energy efficiency towards carbon neutrality

FSCE

Building energy consumption towards carbon peaks

FSCE

Low carbon construction and carbon reduction project

FSCE
About These Journals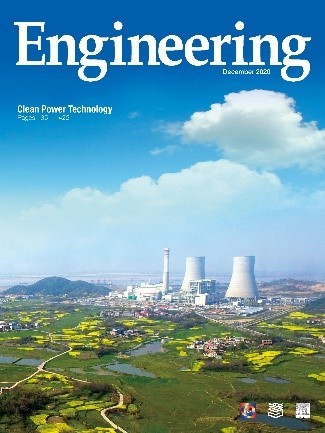 Engineering (index by EI and SCI, 2019 JCR IF 6.495), aims to provide a high-level platform where cutting-edge advancements in engineering R&D, current major research outputs, and key achievements can be disseminated and shared; to report progress in engineering science, discuss hot topics, areas of interest, challenges, and prospects in engineering development, and consider human and environmental well-being and ethics in engineering; to encourage engineering breakthroughs and innovations that are of profound economic and social importance, enabling them to reach advanced international standards and to become a new productive force, and thereby changing the world, benefiting humanity, and creating a new future.
To submit your work, please visit: https://www.editorialmanager.com/eng
Guidelines for Authors: http://www.engineering.org.cn/ch/journal/eng/authors
https://www.elsevier.com/journals/engineering/2095-8099/guide-for-authors
E-mail: zl@cae.cn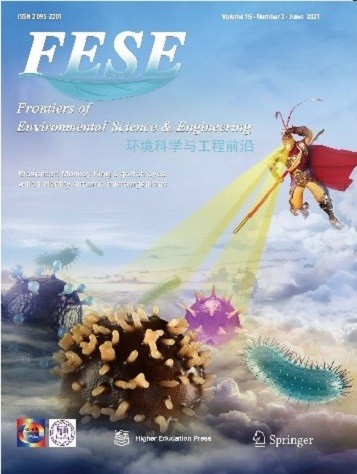 Frontiers of Environmental Science and Engineering (FESE, index by SCI, 2019 IF 4.053), promotes worldwide interchange of ideas, advances and disseminates knowledge in all main branches of environmental science & engineering, and relevant cross disciplinary fields. The journal accepts original research articles, reviews, short communications, focuses, and perspectives, which all will be peer-reviewed.
To submit your work, please visit: https://mc.manuscriptcentral.com/fese
Guidelines for Authors: https://www.springer.com/journal/11783/submission-guidelines
E-mail: zhujj@hep.com.cn
Frontiers of Chemical Science and Engineering (FCSE, index by SCI, 2019 IF 3.552) presents the latest developments in chemical science and engineering, emphasizing emerging and multidisciplinary fields and international trends in research and development. The journal promotes communication and exchange between scientists all over the world. The contents include original reviews, research papers and short communications. Coverage includes catalysis and reaction engineering, clean energy, functional material, nanotechnology and nanoscience, biomaterials and biotechnology, particle technology and multiphase processing, separation science and technology, sustainable technologies and green processing.
To submit your work, please visit:https://mc.manuscriptcentral.com/fcse
Guidelines for Authors: https://www.springer.com/journal/11705/submission-guidelines
E-mail:chengll@hep.com.cn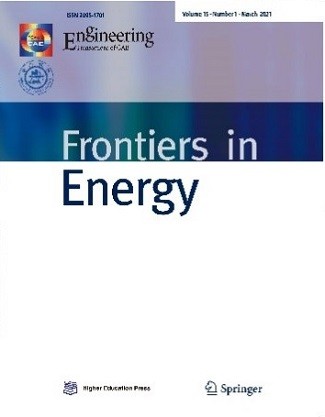 Frontiers in Energy (FIE, index by SCI, 2019 IF 2.657), an interdisciplinary and peer-reviewed international journal, seeks to provide a rapid and unique platform and an authoritative source of information for analyses, reviews and evaluations in energy engineering and research, with a focus on energy analysis, energy modelling and prediction, integrated energy systems, energy conversion and conservation, energy planning and energy on economic and policy issues. Special attention is paid to the major challenges of global energy sources such as renewable energy, future energy, ultra-conventional energy, micro/nano energy, energy and environment, etc.
To submit your work, please visit:http://mc.manuscriptcentral.com/fie
Guidelines for Authors: https://www.springer.com/journal/11708/submission-guidelines
E-mail:qiaoxy@hep.com.cn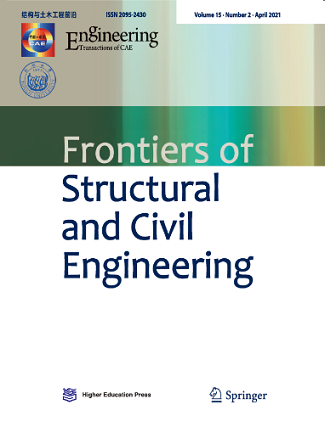 Frontiers of Structural and Civil Engineering (FSCE, index by SCI, 2019 IF 1.68) provides researchers and practitioners in structural and civil engineering with a unique forum for disseminating new ideas and techniques with significant potential impact. The journal is to advance the frontiers of the field by encouraging cross-disciplinary researches and innovative applications in major engineering projects.
To submit your work, please visit:https://mc.manuscriptcentral.com/fsce
Guidelines for Authors: https://www.springer.com/journal/11709/submission-guidelines
Choose in the list of special issues:
Joint Special Issue: Frontiers on Carbon Neutrality
E-mail:heyx@hep.com.cn