Introducing JGIM's Editors-in-Chief




The Journal of General Internal Medicine (JGIM) is proud to have three Editors-in-Chief for the journal including Steven M. Asch, Carol Bates, and Jeffrey L. Jackson.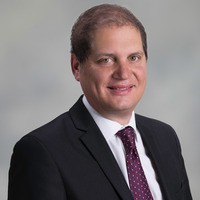 Dr. Asch is the Vice-Chief for Research, Stanford Division of General Medical Disciplines and the Chief of Health Services Research at the VA Palo Alto Healthcare System. He develops and evaluates quality measurement and improvement systems, often in the care of patients with communicable disease. Dr. Asch has led several national projects developing broad-based quality measurement tools for veterans, Medicare beneficiaries, and the community. He directs the Center of Innovation to Implementation (Ci2i) that focuses on how to maximize value by testing organizational innovations to make medical care more collaborative and efficient. His educational efforts are focused on training physician fellows in health services research. Dr. Asch is a tenured professor and practicing internist and palliative care physician and the author of more than 280 peer-reviewed articles.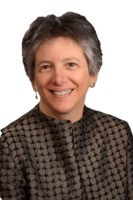 Dr. Bates is Associate Dean for Faculty Affairs at Harvard Medical School (HMS), and past chair of the AAMC Group on Women in Medicine and Science. She spearheads faculty development efforts at HMS for over 500 faculty members via grant programs, professional development, a leadership course, and serves as the Title IX coordinator for the medical school. Dr. Bates is a recipient of the Society of General Internal Medicine Elnora Rhodes Service Award for her contributions to advancing women in medicine and currently serves as the co-editor-in-chief of the Journal of General Internal Medicine.
Dr. Jackson is the GIM Section Chief at the Zablocki VA Medical Center and Professor of Medicine at the Medical College of Wisconsin. He was previously the Program Director for the US Military GIM Fellowship, Professor of Medicine at the Uniformed Services University of the Health Sciences and is a retired US Army Colonel. He is the recipient of the Society of General Internal Medicine's Career achievement in Medical Education for his long-term mentoring and research in medical education and the Elnora Rhodes award for his decades of service to the Society. Dr. Jackson's research currently focuses on the interface between patients and providers in primary care. He has explored the nature of communication between clinicians and providers and its effects on outcomes, and has conducted clinical trials to improve shared decision making. He has published numerous systematic reviews and has led national and graduate level courses on this approach. Dr. Jackson is a practicing primary care physician and inpatient attending and the author of more than 150 peer-reviewed articles.
Working on a manuscript?
Avoid the most common mistakes and prepare your manuscript for journal editors.
Learn more