Meet the Editors

Howard E. Gendelman, Editor-in-Chief
Dr. Howard Gendelman is the Margaret R. Larson Professor of Medicine and Chair of the Department of Pharmacology and Experimental Neuroscience and Director of the Center for Neurodegenerative Disorders at the University of Nebraska Medical Center.
He received his medical degree from Pennsylvania State University followed by fellowship training and faculty appointments at the Albert Einstein College of Medicine, the Johns Hopkins University Medical Center, the National Institutes of Health, and the Walter Reed Army Institute of Research. He has gained international attention for his work on common mechanisms of nerve damage in Alzheimer's, Parkinson's, amyotrophic lateral sclerosis, and HIV-1-associated dementia.
His research has lead to groundbreaking discoveries on how inflammation causes nerve cell damage and how drugs and vaccines can be used to reverse it.

Kalipada Pahan, Senior Editor
Kalipada Pahan is a Professor of Neurological Sciences and the Floyd A. Davis Endowed Chair of Neurology in the Department of Neurological Sciences at the Rush University Medical Center in Chicago. Born in West Bengal, India, in 1964, he received his Ph.D. degree in Biochemistry in 1992 from the University of Calcutta, India, and pursued a postdoctoral training in Biochemistry and Neuroimmunology at the Medical University of South Carolina.
Dr. Pahan is engaged in translational research involving glial and neuronal cell signaling, proinflammatory transcription factors, nitric oxide, and ceramide with an emphasis on drug discovery for neuroinflammatory and neurodegenerative disorders such as multiple sclerosis, Parkinson's disease, Alzheimer's disease, HIV-associated dementia. He has over 100 publications including research articles, reviews and book chapters.

Sabita Roy, Section Editor: Neuroactive and Abused Substances
Sabita Roy is a Professor and Associate Vice Chair in the Department of Surgery, at the University of Miami. She received her Ph.D. degree from the University of Kansas and pursued postdoctoral training in Pharmacology at the University of California, San Francisco. After completion of her post-doctoral training, she was recruited as an Assistant Professor and rose to the rank of professor at the University of Minnesota. Currently she is Professor and Associate vice-chair at the University of Miami.
Dr. Roy's research is focused on delineating the role of the gut-immune brain axis in the co-morbidities associated with chronic opioid use. Her recent studies are focused on investigating the role of the gut microbiome in opioid induced tolerance, addiction and dependence. Her research has been supported by the national Institute of Drug Abuse.
https://umiamihealth.org/sylvester-comprehensive-cancer-center/research/faculty/sabita-roy-phd
http://www.vcu.edu/micro/cabral.htm

Linda Chang, Section Editor: Imaging and Biomarkers
Linda Chang is a Professor of Medicine at the University of Hawaii's John A. Burns School of Medicine, and Co-Director of the Neuroscience and Imaging Research Program at Queens Medical Center in Honolulu.
After completing her medical training at Georgetown University, Neurology Residency and Fellowships at UCLA, she was appointed as a Faculty member in 1992 in the Department of Neurology at UCLA School of Medicine. In 2000, she was recruited to serve as Chair of the Medical Department at Brookhaven National Laboratory, and in 2004, she relocated to Hawaii in order to continue her research in the effects of methamphetamine on the brain. She also received several honors and awards, including the Richard E. Weitzman Award in Biochemical Research in 1998 and the Brookhaven Woman of Science Award in 2001.
In addition, she received three career development awards from NIH, including the Clinical Associate Physician Award through the NCRR/GCRC program, and two Clinician Scientist Career Development Awards from NIDA. She is dedicated to both research and to mentor junior clinician scientists.
Her scientific interest and that of her laboratory included the application of advanced neuroimaging techniques [including MRI, positron emission tomography (PET) and SPECT] to investigate the neuropathophysiology of HIV, substance abuse, normal aging and development, as well as other neuropsychiatric disorders. Her research is supported by the NIH (NIDA, NIMH, NINDS, NCRR), the ONDCP and the University of Hawaii.
http://jabsom.hawaii.edu/JABSOM/faculty/bio.php?facultyid=184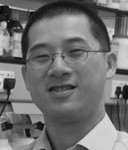 Raymond Chang, Section Editor: Natural Medicine
Dr. Raymond Chang received his BSc and MPhil in Biochemistry, Neurochemistry and Neuroanatomy in Hong Kong, China. His doctoral works were performed as a German Academic Exchange Student investigating neurophysiology and clinical neuroscience at the University of Munich, Munich, Germany. Postdoctoral training was performed in neuroimmunology, neuropharmacology, and molecular neuroscience at the National Institutes of Health, USA.
He has published over 90 peer-reviewed papers and book chapters in the field of neurosciences. His research interests currently center around works seeking to elucidate the molecular mechanisms of Alzheimer's and Parkinson's diseases (AD and PD) and their related neuroimmune responses. He heads the Laboratory of Neurodegenerative Diseases in Hong Kong that investigates the role played by beta-amyloid aggregation and autophagy in the pathobiology of AD. Mitochondria function and cellular clearing mechanisms including the ubiquitin proteasome system are actively studied with the goal in achieving the elimination of tau and other aggregated proteins that can induce disease.
These and other disease events are being investigated with an eye towards developing herbal medicines that would be used to slow or attenuate the severity or course of AD and PD. Studies of how such medicines can affect a broad range of aging co-morbidites in AD and PD are pursued that include depression, abused substances, obesity, hypertension and systemic inflammation. All can modulate neuroimmune responses that are linked to progressive age-related diseases.

Marco Cosentino, Section Editor: Neurotransmitters
Dr. Marco Cosentino is Professor of Pharmacology and Chair of the Center for Research in Medical Pharmacology at the University of Insubria, Varese (I).
Dr. Cosentino received the medical degree cum laude from the University of Pavia and the PhD degree in Pharmacology and Toxicology from the University of Turin. He was appointed as member of the II Faculty of Medicine of the University of Pavia and thereafter as member of the Faculty of Medicine at the University of Insubria. Dr. Cosentino very soon concentrated his research interests on neuro- and immunopharmacology and specifically on dopaminergic and adrenergic pathways in the neuroimmune network, which has been his main area of investigation during the last two decades. During all this period, together with his research group, he developed several original strategies and techniques for the study of dopaminergic and adrenergic mechanisms in immune cells, including measurement of receptor expression and function, ex vivo/in vitro functional assays for the phenotipization and functional characterization of innate and adaptive immunity in health and disease, including pharmacogenetic approaches. His overarching goal is to provide a sound scientific background for the repurposing of established adrenergic and dopaminergic therapeutics as novel immunomodulating agents in neuroimmune diseases.
His research has provided major contribution to unravel the importance of endogenous production of the catecholamines dopamine, noradrenaline and adrenaline in human immune cells, as well as the involvement of dopaminergic and adrenergic neuroimmune mechanisms in major diseases such as multiple sclerosis, rheumatoid arthritis, cancer, and Parkinson's disease.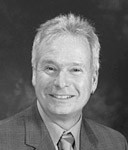 Harris A. Gelbard, Section Editor: Visual Neuromedicine
Harris Gelbard is Professor of Neurology, Microbiology and Immunology, and Pediatrics and Director of the Center for Neural Development and Disease, University of Rochester Medical Center. Dr. Gelbard received his MD/PhD-Pharmacology in 1983 from Northwestern University Medical School, Chicago, Ill and joined the University of Rochester Medical Center in 1989.
Dr. Gelbard's research focuses on how HIV-1 and its constituent proteins disrupt the normal function(s) of two enzyme targets, glycogen synthase kinase 3 beta (GSK-3β) and mixed lineage kinase 3 (MLK3) in neurons, macrophages and microglia, with the ultimate goal of designing small molecule therapies to prevent their pathologic activation seen in neuroinflammatory and neurodegenerative disorders.
His research has made particularly important strides in developing striking visual presentations of research discovery. For example, he has adapted visual chronic thin-skull window methods for use in closely monitoring the biology, physiology, and molecular profiles of murine microglia in vivo over time using two-photon microscopy. His laboratory is at the cutting edge of visual experiments towards linking accessible translucent thinned-skull cortical windows for continuous observations of cellular events in the brain seen during disease and neurorepair.
He has over 20 years of continuous research support from the National Institutes of Health (NIMH, NINDS) and is well published in the fields of neuropharmacology, neurovirology, and neuroimmunity.

Steven Jacobson, Section Editor: Infectious Diseases and Immunomodulation
Dr. Jacobson received his B.A. from Temple University and his Ph.D. from the Rennselear Polytechnic Institute where he earned his degree in Virology. The focus of his research was on persistent virus infections.
In 1981, Dr. Jacobson joined the Neuroimmunology Branch as a postdoctoral research fellow in immunology as a National Multiple Sclerosis Society Fellow. In 1993, he received tenure and formed the Viral Immunology Section to study the role of human viruses in the pathogenesis of chronic progressive neurologic disease.
Dr. Jacobson's laboratory is studying virological, immunological, and molecular mechanisms associated with the human T lymphotropic virus type-I associated myelopathy/tropical spastic paraparesis and the association of virus in multiple sclerosis.
http://neuroscience.nih.gov/Lab.asp?Org_ID=94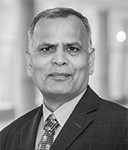 Ram I. Mahato, Section Editor: Drug Delivery and Nanomedicines
Ram I. Mahato is a Professor and Chairman of the Department of Pharmaceutical Sciences at the University of Nebraska Medical Center. He was a Professor of Pharmaceutical Sciences at the University of Tennessee Health Science Center, Research Assistant Professor at the University of Utah, Senior Scientist at GeneMedicine, Inc., and postdoc at the University of Southern California in Los Angeles, Washington University in St. Louis, and Kyoto University. He received PhD in Drug Delivery from the University of Strathclyde, UK and BS from China Pharmaceutical University, Nanjing. He has published 116 papers, holds 2 US patents, and has edited/written eight books and eleven journal issues. He was a Feature Editor of Pharmaceutical Research (2006-2013). He is a CRS Fellow, AAPS Fellow, Permanent Member of BTSS/NIH Study section (2009-2013). His research has provided unique insight into the design of nucleic acid delivery and gene expression systems, factors influencing their biodistribution and gene expression or silencing for improved islet transplantation and treatment of liver fibrosis and cancer.

Tsuneya Ikezu, Section Editor: Neurodegenerative Disorders
Dr. Tsuneya Ikezu completed his undergraduate, medical and graduate educations at University of Tokyo (M.D. in 1991 and Ph.D. 1997). After completing post-doctoral trainings at Massachusetts General Hospital (Molecular Pharmacology) and Cleveland Clinic Foundation (Neuroscience), he joined the faculty as Assistant Professor of Pathology and Deputy Director of the Center for Neurovirology and Neurodegenerative Disorders at University of Nebraska Medical Center, where he worked for 10 years. In 2010, he moved to Boston University School of Medicine as Professor in the Department of Pharmacology and Experimental Therapeutics with joint appointments in the Department of Neurology and Boston University Alzheimer's Disease Center. He also leads the Laboratory of Molecular NeuroTherapeutics. Dr. Ikezu's research interests are focused on the role of microglia and neuroinflammation as a part of pathophysiology and pharmacologic intervention of Alzheimer's and Parkinson's diseases, and autism spectrum disorders.
http://www.bumc.bu.edu/busm-pm/faculty/faculty-profiles/ikezu/

Thomas J. Rogers, Section Editor: Cell Signaling and Immunity
Thomas J. Rogers was born in Dayton, Ohio, home of Wilbur and Orville Wright, and earned his Ph.D. degree from the University of Wisconsin, Madison in 1976. After working as a post-doctoral fellow at the Roche Institute of Molecular Biology, he joined the faculty of the Microbiology Department at Oregon State University in 1978.
In 1981 he moved to Temple University School of Medicine as a faculty member in the Microbiology and Immunology Department. He is currently a member of the Department of Pharmacology, the Fels Institute for Cancer Research and Molecular Biology, and a Senior Investigator in the Center for Substance Abuse Research.
His research interests are in the regulation of G protein-coupled receptor expression and function, and the cross-talk between these receptors in the regulation of inflammatory processes. His most recent research efforts have focused on the interactions of opioid and chemokine receptors, and the regulation of expression of these receptors and their ligands. He is also interested in the role of cytokines and chemokines in the generation of inflammatory diseases, and inflammatory processes associated with microbial infections.
He has been the recipient of continuous funding from the National Institutes of Health since 1981. He has trained 20 doctoral students, 17 post-doctoral fellows during his academic career, and has a commitment to the training of young scientists.