Tribology Letters Welcomes its Board of Early Career Researchers
Tribology Letters is pleased to announce the addition of a Board of Early Career Researchers to its staff. We've invited them to introduce themselves.
Andrea Arcifa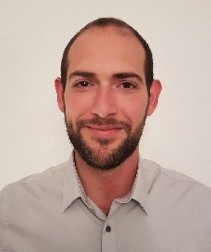 Dr. Andrea Arcifa studied chemistry at the University of Catania. In 2010, he achieved a master's degree in chemistry of materials, working on the characterisation of thin films and nanostructures of MoS2 produced by ablation techniques. In 2016, he obtained a Ph.D. at the Swiss Federal Institute of Technology in Zürich (ETH), with a thesis "on the mechanism of ionic-liquid-mediated lubrication of silicon-based materials".
Now, he is a researcher in the Laboratory for Surface Science & Coating Technologies at the Swiss Federal Laboratories for Materials Science and Technology (Empa). His current research is oriented towards friction management, wear and rolling contact fatigue of steel counterparts, and on the development of coatings for tribological applications. In addition, he has a broad interest in the application of surface chemical analysis methods to tribology and other material science-related fields.
Diana Berman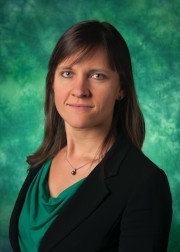 Prof. Diana Berman is an Assistant Professor of Materials Science and Engineering at the University of North Texas. Her research interests are in synthesis and characterization of nanostructures, surfaces, and interfaces of ceramic and carbon-based materials for precise control and improvement of their tribological properties and functionality. She has published more than 60 papers in peer-reviewed journals and 2 book chapters. She also holds 10 patents (both US and International). Among her awards are TechConnect Innovation Awards (2016 and 2017), Ralph E Powe Junior Faculty Enhancement Award (2017), Society of Tribologists and Lubrication Engineers Early Career Award (2018), UNT Early Career Professorship Award (2020), and NSF Early Career Award (2021).
Michael Bryant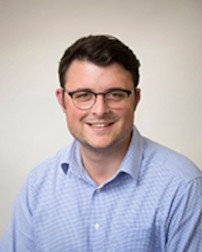 Prof. Michael Bryant CEng FHEA is an Associate Professor in Tribology and Corrosion Engineering in the Institute of Functional Surfaces (iFS), School of Mechanical Engineering. His research focuses on tribological and surface interactions of materials used for biomedical and aerospace applications. In particular his research focusses on the tribology and corrosion processes occurring at metallic interfaces. He has strong ties with industry, academic and regulatory (MHRA expert for tribology and corrosion) groups. Research is currently funded as PI and Co-I through the EPSRC, Wellcome Trust, Royal Society, EU H2020 and Industry (> £6.5m). He was awarded the IMechE Duncan Dowson Prize and Sir Thomas Hawksley gold medal in 2018.
Alison C. Dunn

Prof. Alison C. Dunn is an associate professor of Mechanical Science & Engineering at the University of Illinois at Urbana-Champaign. Her laboratory aim is to emulate and exploit surface properties & structures to control sliding interfaces using experiments and theory. She works on soft materials like hydrogels and silicone, as well as insect cuticle and hardened steel. She won the NSF CAREER award in 2018 and the ASME Burt L. Newkirk Award in 2019.
Stefan J. Eder

Dr. Stefan J. Eder is a principal scientist at the Austrian Excellence Center for Tribology (AC2T research), which employs some 120 scientists of various backgrounds and is one of the world's largest private research service providers in tribology. Since 2018, he also leads the nanoscopic modeling activities in the tribology group of Carsten Gachot at the Vienna University of Technology (TU Wien). His main research interests include computational analysis of the near-surface microstructural development in polycrystalline alloys under tribological load as well as the reactive simulation of tribochemical phenomena. Dr. Eder has been active in the field of tribology since 2007, received his PhD in physics from TU Wien in 2012, authored more than 45 papers in peer-reviewed journals and contributed to around 75 conferences, including more than 10 invited talks. He has been involved in winning several national and international research grants (FFG, FET-Open, Horizon2020, and he organizes the recurring Vienna Virtual Materials Tribology Workshop (ViViMaT).
James Ewen

Dr. James Ewen is a Royal Academy of Engineering Research Fellow in the Department of Mechanical Engineering at Imperial College
London. Most of his research involves using nonequilibrium molecular dynamics simulations to study the behaviour of confined systems. His current research topics range from the mechanochemistry of lubricant additives to the tribology of human hair. James is a chemist by training. He received a MChem degree from the University of Bath in 2014. In the same year, he started a PhD in the Tribology Group at Imperial College London, under the supervision of Prof. Daniele Dini and Prof. Hugh Spikes. He completed his PhD in 2017, with a thesis entitled 'Molecular dynamics simulations of lubricants and additives', for which he was awarded the Margaret Fishenden Centenary Memorial Prize for the best PhD thesis in the Department of Mechanical Engineering over the previous five year period. He received an EPSRC Doctoral Prize Fellowship in 2017 and a Royal Academy of Engineering Research Fellowship in 2020. He was also awarded the Innovation in Tribology Award by the Institute of Physics (IOP) in 2019 and the Tribology Bronze Medal by the Institution of Mechanical Engineers (IMechE) in 2018. James has collaborated with many large multinational companies (e.g. Shell, SKF, Afton Chemical, Baker Hughes, Repsol, and Procter & Gamble), scientific software specialists (Scienomics, NextMol, and SCM), and other institutions (Natural History Museum and Diamond Light Source) to help to solve engineering grand challenges.
Lucas Frerot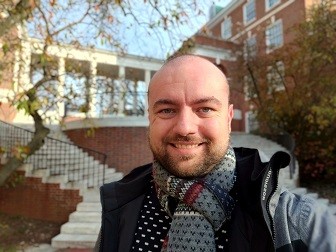 Dr. Lucas Frerot obtained his PhD in 2020 at École Polytechnique Fédérale de Lausanne for a thesis on wear modeling at the meso-scale with elastoplastic contact mechanics, under the supervision of Jean-François Molinari and Guillaume Anciaux. His research helped develop new numerical methods for solving the complex contact problems which underlie tribological phenomena such as wear and friction. He then joined Mark Robbins' group (and later Jaafar El-Awady's group) at the Johns Hopkins University where he investigated the friction of fatty acid monolayers at the nano-scale in collaboration with the LTDS of École Centrale de Lyon. This research focused on bridging the scale gap between molecular friction mechanisms and the macroscopic friction response. Outside of his research on multi-scale tribology, Dr. Frerot has a strong interest in the open-access and open-source movements and develops free and open-source scientific software.
Philipp G. Grützmacher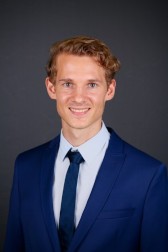 Dr. Philipp G. Grützmacher joined the tribology group at TU Vienna in late 2019. Before, he was active in the field of tribology at the Institute of Functional Materials, Saarland University led by Prof. Dr. Frank Mücklich, where he obtained his Ph.D. for the tribological investigation of multi-scale surface textures in October 2019. His current research interests focus on the tribological mechanisms of 2D materials, the near-surface microstructural development of polycrystalline metals during sliding as well as surface texturing and surface engineering. He has authored more than 35 papers in highly ranked peer-reviewed journals. He is guest editor for Frontiers in Mechanical Engineering, Coatings, and Lubricants. In 2021 he joined the early career editorial board of Tribology Letters.
Stefanie Hanke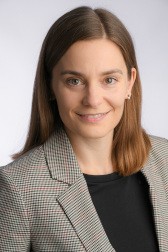 Dr. Stefanie Hanke is a researcher and lecturer at University Duisburg-Essen, Germany, in the field of Materials Science, Tribology and Failure Analysis in Mechanical Engineering. Since her PhD in 2014, she studies the effects of thermomechanical and other microstructure modifications on the tribological behavior of various metal alloys. She headed a research group for surface modification by solid state joining techniques at Helmholtz Center Geesthacht, Germany, where she accomplished a first in-situ study of phase transformations in Ti-alloys during Friction Surfacing using Synchrotron radiation. At University Duisburg-Essen since February 2017, she is now head of the research department of Materials Science in Mechanical Engineering. The group is focused on the correlation of microstructural mechanisms of damage accumulation and failure initiation in metals, both under fatigue and tribological loading. This includes the phenomenological and mechanism-based analysis of sliding wear and cavitation erosion behavior of martensitic and austenitic steels, as well as Al- and Cu-based alloys for various engineering applications.
Tevis D.B. Jacobs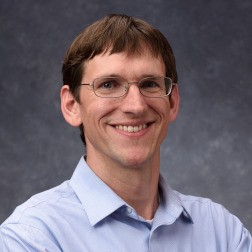 Prof. Tevis D. B. Jacobs is a William Kepler Whiteford Faculty Fellow and Associate Professor in the Department of Mechanical Engineering and Materials Science at the University of Pittsburgh. He received his Ph.D. in Materials Science and Engineering from the University of Pennsylvania, where he also did his post-doctoral work. He received M.Sc. and M.Phil. degrees from Stanford University and Cambridge University, respectively. He is a recipient of the Early Career Award from the Society for Tribologists and Lubrication Engineers and also the CAREER Award from the National Science Foundation. His research focuses on uncovering the atomic-scale mechanisms governing the mechanical and physical properties of surfaces and interfaces.
Shouhei Kawada

Dr. Shouhei Kawada is assistant professor for Mechanical Engineering at Kansai University, Osaka, Japan from April 2021.
He earned his Ph. D in Engineering from Tokyo University of Science in 2018, studying under Prof. Shinya Sasaki's supervision. He then starting to teach at Tokyo University of Science as assistant professor at the mechanical engineering. Currently, he teaches at Kansai University. In addition, he is involved in joint research project at water frontier research center (WaTUS) at Tokyo University of Science.
His research field is lubrication engineering, Surface Science, Mechanical design, and Electrochemistry. The current interests are the ionic liquids as novel lubricants and the effect of water on friction properties of lubricants and investigation of interface structure by using of atomic force microscopy.
Hae-Jin Kim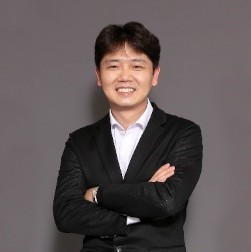 Dr. Hae-Jin Kim is currently an assistant professor in the school of mechanical and aerospace engineering at Gyeongsang National University, Korea. He completed his Ph.D. in Mechanical Engineering at Yonsei University in 2016 and was trained as a postdoc at the University of Houston before joining the Gyeongsang National University in 2018. His primary research focuses on the mechanical and tribological properties of thin films, finite-element analysis, and nanocomposite materials for prolonging the lifetime of mechanical components. Also, he is interested in developing multi-functional materials for soft electronics, soft robots, and wearable applications. He is an editorial board member of Micromachines.
Brandon A. Krick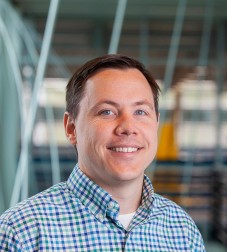 Prof. Brandon A. Krick is an Associate professor of Mechanical Engineering at Florida State University as part of the FAMU-FSU College of Engineering. Like many contributors to Tribology Letters, his research interests are within the field of Materials Tribology, with the major fundamental aims at understanding the multiscale mechanisms of friction, wear and adhesion. Efforts include: 1) developing in situ tribological methods to explore the mechanics, physics and tribochemistry of interfaces, 2) multiscale characterization of fossilized dinosaur dental tissues to inspire damage tolerant materials from microstructures not found in extant species, 3) materials for space and extreme tribology applications, and 4) tribology of soft, living matter.
Filippo Mangolini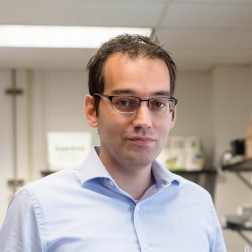 Dr. Filippo Mangolini earned his Ph.D. degree in Materials Science at the Swiss Federal Institute of Technology (ETH Zurich, Switzerland) in 2011, after graduating from Polytechnic University of Milan (Milan, Italy) in Materials Engineering with the highest honor in 2006. Upon completion of his Ph.D. in 2011, Dr. Mangolini performed postdoctoral research at the University of Pennsylvania and then at Ecole Centrale de Lyon (Lyon, France) with the support of the European Union through a Marie Curie International Outgoing Fellowship and the Swiss National Science Foundation (SNSF) through a SNSF Postdoctoral Fellowship. After two years at the University of Leeds (UK) as University Academic Fellow and Marie Curie Fellow, Dr. Mangolini joined the faculty of the Walker Department of Mechanical Engineering at The University of Texas at Austin in Spring 2018 as Assistant Professor in Materials Science and Engineering. In Fall 2020 he was appointed as Walker Scholar. Dr. Mangolini received a number of international and national awards and honors for outstanding research and teaching achievements, including the 2021 NSF CAREER Award, 2021 Society of Tribologists and Lubrication Engineers (STLE) Early Career Award, Dean's Award for Outstanding Engineering Teaching by an Assistant Professor, Teaching award from the Walker Department of Mechanical Engineering, 2018 Ralph E. Powe Junior Faculty Enhancement Award, and the Mazzucotelli Award from the Italian Chemical Society. Dr. Mangolini's research aims to develop a physically-based understanding of the chemical reactions and structural transformations occurring on material surfaces under extreme environments and far-from-equilibrium conditions.
Prathima Nalam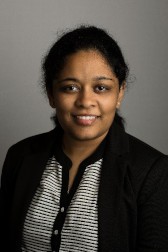 Dr. Prathima Nalam is an Assistant Professor at the Department of Materials Design and Innovation, University at Buffalo, NY. Her primary research motto is to develop alternative materials that will leave a low-carbon footprint on the environment. Her research interests lie in developing next-generation materials in the fields of tribology, filtration, and bioengineering. To achieve this, she employs advanced materials characterization methods, novel functionalization techniques and, if required, couples with machine learning methods to establish structure-property relationships for novel materials such as 2D materials and biomaterials. She has published more than 25 peer-reviewed journal publications and is a recipient of the Swiss National Science Foundation Fellowship (SNSF). She is also currently an affiliated faculty in the Institute for Research and Education in eNergy Environmental and Water (RENEW) at the University at Buffalo.
Takefumi Otsu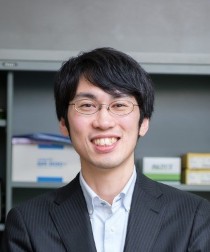 Dr. Takefumi Otsu is an Associate Professor of Faculty of Science and Technology at Oita University. He received his Ph.D. degree in Engineering from Kyushu University in 2012. After four years at Department of Mechanical Engineering in Kurume National College of Technology as Assistant Professor, he joined Faculty of Science and Technology at Oita University in spring 2016. His research focuses on cavitation in hydrodynamic lubrication film, rheological measurement in elasto-hydrodynamic lubrication, boundary lubrication performance of low friction and anti-wear additives and lubrication mechanism in screw tightening. He is a member of Japanese Society of Tribologists and the Japan Society of Mechanical Engineers.
Angela Pitenis
Dr. Angela Pitenis is an assistant professor in the Materials Department at the University of California, Santa Barbara. She earned her PhD in Mechanical Engineering at the University of Florida. Her research interests are focused on understanding the interfacial phenomena and tribology of soft, biological, and bio-inspired materials. Her research efforts revealed that the tribology of PTFE (Teflon™) and alumina composites was actually driven by interactions with water vapor and oxygen, and that many of the remarkable attributes of materials regarded as the world's most inert were actually driven by tribochemistry. Recently, her work has investigated the dynamic interactions between soft implants and soft tissues in vitro with custom instrumentation. Her experimental findings that sufficiently high frictional shear stresses provoke inflammatory pathways in epithelial cells have led to the development of soft and low friction coatings for use in biomedical applications.
Andreas Rosenkranz

Dr. Andreas Rosenkranz is a Professor for Materials-Oriented Tribology and New 2D Materials in the Department of Chemical Engineering, Biotechnology and Materials at the University of Chile. His research focuses on the characterization, chemical functionalization and application of new 2D materials. His main field of research is related to tribology (friction, wear and energy efficiency), but in the last couple of years, he has also expanded his fields towards water purification, catalysis and biological properties. He has published more than 100 peer-reviewed journal publications, is a fellow of the Alexander von Humboldt Foundation and acts as a scientific editor for different well-reputed scientific journals including Applied Nanoscience and Frontiers of Chemistry.
Prabakaran Saravanan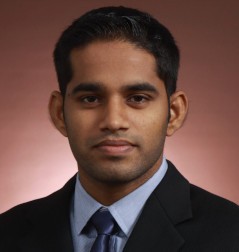 Dr. Prabakaran Saravanan has been working as an ASSISTANT PROFESSOR in BITS-PILANI, Hyderabad campus since July 2020. Prior to this position, He worked as a post-doctoral research associate in the hydrogen materials division at I2CNER, Kyushu University, Japan for 4.5 years (2015-2019) on various academic and industrial projects. He obtained his Ph.D., from National University of Singapore, Singapore in May 2015.
His research interests include tribology (I.e. friction and wear) of carbon materials such as graphene and GO, polymer composites, self-lubricating polymers and coatings for water lubricated polymer bearing applications. He is a recipient of TTRF, Japan (Taiho Kogyo Tribology Research Foundation) young tribologist award for his novel idea of developing SU-8 composites for Microsystems applications during his Ph.D. One of his research articles was featured in the reputed STLE Magazine: Tribology & Lubrication Technology as a cutting edge technology. He holds one US patent application and ten international journal papers.
Anwesha Sarkar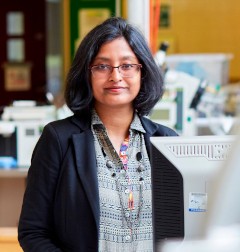 Professor Anwesha Sarkar is the Chair of Colloids and Surfaces at the University of Leeds, UK. Her research focuses on the tribological properties of soft surfaces for applications in food, healthcare, and allied soft materials. She develops novel bioinspired patterned surfaces at macro to nanoscale appropriate for studying the lubrication properties of plant protein films, self-assemblies, microgels, emulsions and other colloidal systems. To date, Prof. Sarkar has published more than 95 international peer-reviewed research articles, 10 edited book chapters and is the co-inventor of 6 patents (H-index: 36, Citations: +4000, Google Scholar). Prof. Sarkar is the Principal Investigator (PI) of the prestigious ERC (European Research Council) Starting Grant funded Project LUBSAT (2017-22) to discover oral lubrication mechanisms and its effects on oro-sensory satiety. Also, she is the PI of ERC Proof of Concept Project AQUALUB (2020-22) to develop salivary substitutes with optimal lubrication performance to address dry mouth conditions.
Bart Weber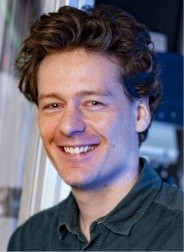 Dr. Bart Weber leads the Contact Dynamics group at the Advanced Research Center for Nanolithography and is appointed as a tenure track assistant professor at the University of Amsterdam, both in the Netherlands. His research focuses on various aspects of tribology: the science of friction, lubrication and wear. Topics of interest have ranged from understanding how small amounts of water influence friction on granular materials, to interrogating the slipperiness of ice and visualizing the interplay between surface topography, contact mechanics and friction using stress-sensitive fluorescent probe molecules. The emphasis of current work is on understanding how wear and adhesion influence the short stroke friction behavior of stiff materials in the context of nanolithography. Weber is the recipient of a VENI personal grant from the Dutch research council.
Tomasz Woloszynski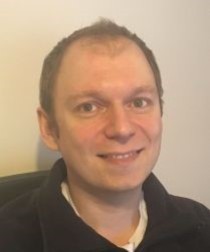 Dr. Tomasz Woloszynski is a researcher in the Tribology Laboratory at Curtin University (Australia) and a lecturer in the School of Civil and Mechanical Engineering at Curtin. He received a PhD degree with distinction in computer science from Wroclaw University of Science and Technology (Poland) in 2011 and a PhD degree in mechanical engineering from University of Western Australia in 2012. His research areas include simulation of tribological systems, with a particular focus on fluid-film lubrication, and the application of artificial intelligence methods to solve problems in the classification of tribological surfaces.
Marcin Wolski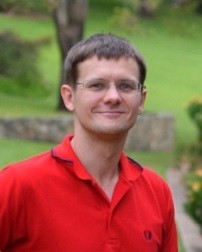 Dr. Marcin Wolski is a Research Fellow in the Tribology Laboratory in the School of Civil and Mechanical Engineering at Curtin University (Australia). He received a PhD Degree with distinction in Mechanical Engineering at the University of Western Australia in 2011. He is also a recipient of the prestigious Australian Research Council (ARC) Discovery Early Career Researcher Award (DECRA) award (2013).
His research areas focuses on numerical analysis of tribological and bio-tribological surfaces. He is also an accredited Amazon Web Services (AWS) Academy educator and holds AWS professional certifications.
Malik Yahiaoui

Dr. Malik Yahiaoui is associate professor (Maître de Conférences) at the University of Toulouse (France), Department of Materials and Mechanics of Laboratoire Génie de Production. He is an engineer in the field of Ceramics Materials and teaches Physics, Materials Science and Ceramics at Ecole Nationale d'Ingénieurs de Tarbes. Malik does research in Tribology, Mechanical Engineering and Materials Engineering. His current projects are on fundamental EHL contact behavior and wear dynamics, with a third body approach, in dry sliding contacts using acoustic emission analysis and real-time observation of sliding interfaces.
Jiaxin Ye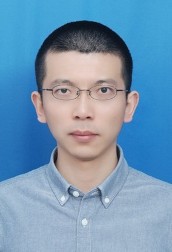 Dr. Jiaxin Ye is a Professor in the Mechanical Engineering Department at the Hefei University of Technology. He majored in Mechanical Engineering and Automation at the Tsinghua University in Beijing and received his B.S. in 2008. He studied material tribology and solid lubricant design at the University of Delaware and received his Ph.D. in Mechanical Engineering in 2014. His research interests are in the area of polymer tribology, liquid friction and soft material tribology. Current research activities are motivated by challenges in space lubrication, advanced functional surfaces in aerospace and air pollution control.