Call for Papers for the special issue on Advanced micro/nano-scale porous materials for novel applications: Answering to future needs
Advanced micro/nano-scale porous materials for novel applications: Answering to future needs
In this special issue, we focus on recent advances in development, manufacturing, and characterization of advanced porous materials in different research and industrial fields. The application of novel light-weight porous materials includes but is not limited to acoustics, heat transfer, fluid flow, and mechanical performance. Depending on the application, porous materials can be of open-cell (permeable) or closed-cell (non-permeable) types. While the open-cell foams are intended and designed for transferring or manipulating different types of media or waves through them, closed-cell porous materials are usually considered for insulation (thermally, acoustically, electromagnetically) of a system from surrounding, or to provide structural mechanical integrity with low weight.
In particular recent applications, both the physical characteristics namely strength and permeability, are required. For instance, in biomechanical engineering, while the novel implants are made out of open-cell porous biomaterials to allow for osseointegration, they should also have high static and dynamic durability to be capable of sustaining human weight in long term. Also, high-throughput computers generate ample local heat which needs to be dissipated at the chip level. Recent immense increase in interest in sending human to other celestial bodies such as the Moon and Mars has unique challenging limitations in terms of weight they can carry to outer space. An approach to decrease the amount of weight needed to be transported to space is to 3D print light-weight yet strong structures which has led to design of several types of topologies for porous materials. Nanoporous materials with predefined regular topology have recently been used to create surface functionality (e.g. increasing wettability, adsorption, or cell growth catalyzer) at nano level.
This special issue encompasses all the recent research progress made in development, manufacturing, and characterization of the open- and closed-cell porous materials. Potential topics include but are not limited to:
Additive manufacturing of porous materials
Hierarchical porous materials and their characterization
Organic porous materials
Porous materials for catalysis
Molecular-scale porous materials
porous materials as a platform for electrochemical energy storage
Porous media for sound absorption and sound manipulation
Multifunctional porous materials
Flow and heat transfer in porous materials
Novel porous materials for application in sandwich structures
Porous biomaterials
Nano porous materials
Timeframe for submissions and publication
Deadline for manuscript submissions is 20 June 2021. The peer review for all papers will be finalized ultimately by 20 December 2021.
Guest Editors
Lead Guest Editor:
Dr. Reza Hedayati
Aerospace Structures and Materials Department, Faculty of Aerospace Engineering, Delft University of Technology (TU Delft), Delft, The Netherlands
Interests: Additive manufacturing; Metamaterials; Acoustics; Biomaterials; Multiscale numerical modelling, Porous Media
Email: R.Hedayati@tudelft.nl
website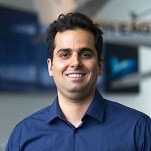 Co-Guest Editors:
Dr. Yahya Sheikhnejad
Centre for Mechanical Technology and Automation, Department of Mechanical Engineering, Universidade de Aveiro
Interests: Artificial Intelligence; CFD; Porous Media, Heat Transfer; Thermal Simulation; Energy Management System
Email: yahya@ua.pt
website

Prof. Mohammad Mohammadi Aghdam
Faculty of Mechanical Engineering, Amirkabir University of Technology (Tehran Polytechnic), Tehran, Iran
Interests: Materials Mechanics, Computational Mechanics, Micromechanics of Composites, Multiscale modelling, Nanomechanics, Porous materials
Email: aghdam@aut.ac.ir
website