New Editor Announcement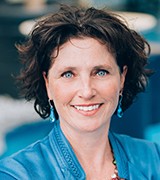 Transportation is delighted to announce the appointment of Prof. Catherine Morency as its newest Editor of the journal.
Catherine Morency is a civil engineer and professor at Polytechnique Montreal. She is head of the Mobilité Industrial Research Chair, supported by five public partners, and which research program focuses on the implementation of sustainability in transportation. She is also head of the Canada Research Chair on Personal Mobility which aims to model the interactions between all transportation modes using survey data and passive data streams. She is finally co-head of a Research Chair on Transforming Transportation that is working on the formulation of strategies to reduce GHG for the Quebec government and on the models to assess their contributions to global targets.
Please join us in welcoming Catherine Morency to her new role in the journal!