May we deliver neuro-oncology in difficult times (e.g. COVID-19)?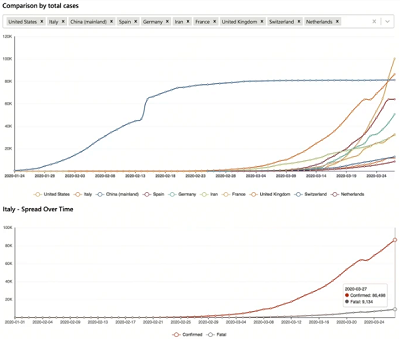 Italy has been hit hard by COVID-19, ranking #2 after the USA when it comes to patients who have been infected by this virus. Surprisingly, in our country we are also seeing an extraordinarily high mortality rate 10.6% (retrieved on March 28th 2020—Fig. 1-top), which has not been explained yet, and may be partially related to the high percentage of elderly people in the Italian population or to the underrepresented figure of the real COVID-19 positive, yet asymptomatic patients/carriers.
Free access to the article here.