Call for Papers: Artificial Intelligence and Intelligent Communications network
Overview:
As we all know, one of the basic challenges in wireless system design is to manage and allocate resources to meet the traffic demand under difficult conditions. The future network will have the ability of self-learning and self-adaptive, so as to meet the requirements of user equipment, wireless conditions and traffic characteristics generated by various applications. By learning and predicting the past behavior patterns, output results and behaviors of similar entities on the unified network or other networks, the decision quality of the network will continue to improve.
Artificial intelligence and all its derivative technologies form the key technology foundation of many advanced algorithms applied in wireless communication, and the application range is from optimization to OSI (open system interconnection) model physical layer processing. We hope that we can apply the artificial intelligence algorithm to the communication system, which can help people make more intelligent decisions in the system design, automatic operation and optimization and other core links. We invite high-quality original research papers to describe recent and anticipated challenges or discoveries, as well as potential intelligent solutions for future mobile communications and networks.
This Special Issue aims to apply AI algorithm to communication network effectively. Expected contributions call upon a wide range of novel modeling as well as algorithmic and computational frameworks related to intelligent optimization or AI algorithm. This special issue welcomes both theoretical and experimental papers. We expect the papers of the conference to serve as valuable references for a large audience from both academia and industry. Both original, unpublished contributions and survey/tutorial types of articles are encouraged.
Topics
Topics of interests include, but are not limited to, the following scope:
Intelligent cloud-support communications
Intelligent resource (e.g., spectrum, power) allocation schemes
Intelligent energy-aware/green communications
Intelligent software defined flexible radios
Intelligent cooperative networks
Intelligent antennas design and dynamic configuration.
Intelligent Massive MIMO communication systems
Intelligent positioning and navigation systems
Intelligent cooperative/distributed coding
Intelligent wireless sensor networks
Intelligent satellite communications
Intelligent radar signal processing
Machine learning algorithm & cognitive radio networks
Machine learning and information processing in wireless sensor networks
Decentralized learning for wireless communication systems
Smart unmanned vehicular technology
Drone Technology
Drone Technology & Adaptive Sensing
Filtering & Interference Cancellation
Spacecraft
Space Network
Neural Network & Learning
Machine Learning &Network Security
Artificial intelligence Chipset
Smart hardware
Important Dates
Manuscript submission deadline: June 30, 2021
Notification of acceptance: August 14, 2021
Submission of final revised paper: September 14, 2021
Publication of special issue (tentative): December, 2021
Submission Procedure
Authors should follow the Mobile Networks and Applications Journal manuscript format described at the journal site.
Manuscripts should be submitted on-line through http://www.editorialmanager.com/mone/.
A copy of the manuscript should also be emailed to the Guest Editors at the following email address: liuxinstar1984@dlut.edu.cn.
Authors need to register to submit their papers.
Guest Editors:
Dr. Xin Liu, Dalian University, China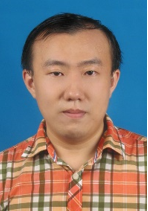 Xin Liu is currently an Associate Professor in the School of Information and Communication Engineering at Dalian University of Technology, China. He received the B.S. degree in communication engineering in 2006, the M.E. degree in information and communication engineering in 2008, and the Ph.D. degree in information and communication engineering in 2012, from Harbin Institute of Technology, Harbin, China. From Jun. 2012 to Jun. 2013, Xin Liu did postdoctoral research in Nanyang Technological University, Singapore. His recent research interests include Cognitive Radio, Energy Harvesting, Satellite Communications and Cloud Computing. He has published more than 100 papers in refereed journals and international conferences. Dr. Liu is an EAI Fellow and an IEEE senior member. He served as an Editor of EURASIP Journal on Wireless Communications and Networking, Ad Hoc & Sensor Wireless Networks, Wireless network and Mobile Network and Applications. He also served as a technical program committee (TPC) chair for MLICOM and CHINACOM, and a TPC member for many conferences, e.g., Globecom, VTC, WCSP.