Call for Papers: Insect Diversity in Agriculture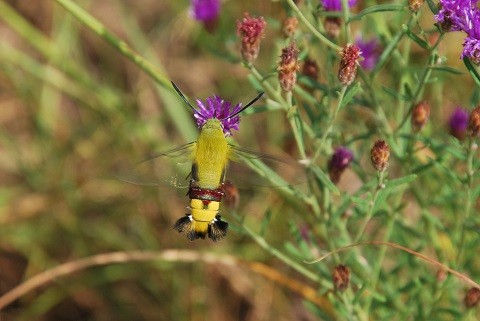 Journal of Insect Conservation is pleased to announce the launch of a new special issue on 'Insect Diversity in Agriculture', which is now open for submissions.
Submission deadline: 30th June 2021
Guest Edited by: Barbara Smith1, Josef Settele2 and James Pryke3
1 Coventry University, UK | 2 Helmholtz Centre for Environmental Research, Germany | 3 Stellenbosch University, South Africa
Aims and Scope: Current declines in insects globally have partially been attributed to agriculture. Novel solutions to improving biodiversity in agriculture are therefore required. Agriculture is facing numerous challenges, such as climate change and feeding an ever-growing human population, and insects play critical roles on these landscapes through the provision of ecosystem services. This emphasizes the need for sustainable farming and landscape practices that promote insect diversity and improve the resilience of agriculture to future environmental fluctuations.
Manuscripts considered: Researchers active in this field are cordially invited to submit their manuscripts to this special issue. We are accepting research papers and reviews on the following topics:
Solutions to improving insect (or other arthropods) diversity in farmlands (land sharing approaches)
Solutions to improving insect diversity across the whole farming landscape (land sparing approaches)
Ecosystem provision by insects on farmlands
Threats to farmland diversity
Submission instructions: Prior to submission, please ensure you have carefully read the submission guidelines for the journal. The complete manuscript should be submitted through the Journal of Insect Conservation submission system. To ensure that you submit to the correct special issue, please select 'Insect Diversity in Agriculture' in the drop-down menu upon submission; in addition, indicate within your cover letter that you wish for your manuscript to be considered within this issue.
If you have any queries about this special issue, please contact James Pryke, Co-Editor-in-Chief or Kerri Brown, Publishing Editor.