New Editor-in-Chief
We are pleased to announce that Ivelisse Sanchez Diaz, Ph.D. is the new Editor-in-Chief of Journal of Molecular Histology, commencing January 1st, 2020.
Meet the new Editor-in-Chief
Ivelisse Sánchez Díaz
Universitat Autònoma de Barcelona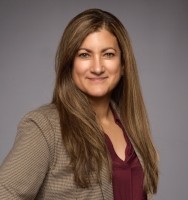 Dr. Ivelisse Sánchez Díaz is a molecular cell biologist by training with a long-standing interest in the interconnections between proteostasis, energy metabolism, and cell death signaling pathways and how this homeostasis is altered in pathological conditions.
She received her doctorate in Cell, Molecular, and Developmental Biology from The Graduate Center of the City University of New York in 1993. Her postdoctoral training in the Psychiatry Department at Harvard Medical School and McLean Hospital was followed by an appointment as Research Fellow and Instructor at the Department of Cell Biology, Harvard Medical School in 1998. She joined the Department of Anatomy and Neurobiology as an Assistant Professor and head of the Molecular signaling and chemical biology lab in 2003.
Currently, she is Principal Investigator and co-Director of the Functional Biology and Experimental Therapeutics in Neurogenetics at the The Institute for Health Science Research Germans Trias i Pujol (IGTP), Universitat Autónoma de Barcelona, pursuing her interests in the workings of the nervous system and how to translate this knowledge into effective treatments for neurodegenerative disorders.
Excited to begin this new role as Editor-in-Chief of the Journal of Molecular Histology, she welcomes the opportunity to promote the dissemination of excellent scientific knowledge that could contribute to the development of treatments for many of the human diseases.