Journal Impact Metrics 2021
GRG citation impact increasing
We are pleased to announce that the 2021 citation-based impact metrics for the journal General Relativity and Gravitation continue the positive trend!
Clarivate's journal Impact Factor of 2.840 has increased in 2021 from previously 2.513. The CiteScore of 5.1 by Scopus went up from 3.8 this year. (CiteScore uses a 4-year window while Impact Factor looks at a 2-year window.)
Articles in the journal have been accessed more than 100,000 times in 2021!
Thanks to all our authors, reviewers, and editors!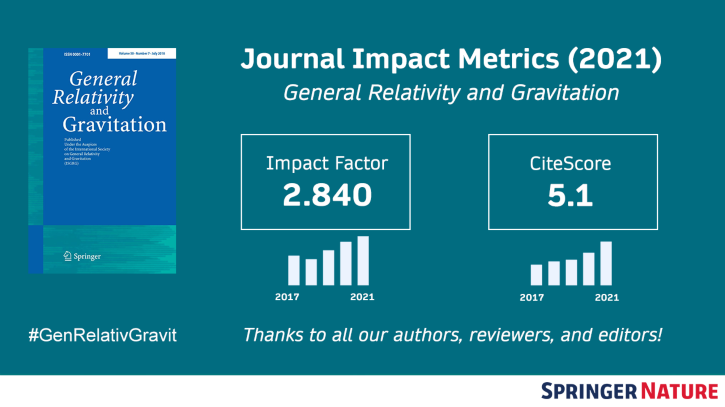 Working on a manuscript?
Avoid the most common mistakes and prepare your manuscript for journal editors.
Learn more