Call for Papers: Special Issue on Data Science in Structural Integrity
Data Science and data mining are fields in fast development with a high potential in several engineering research areas. This special issue is dedicated to open a scientific discussion on data science applied to material design and structural integrity. This is an emerging field of research that potentially will have a huge impact in the future for designing new materials and structures, and then for their proper final assessment. Data-driven approaches are, in fact, a powerful tool when dealing with material science, fatigue and fracture. This special collection will put light on recent developments in this new research area trying to provide the update state of the art and discussing in details advantages, drawbacks and challenges. Different perspectives will allow to tackle this interesting topic with an interdisciplinary point of view that will be useful to fully exploit the high potential of these methodologies dealing with structural integrity.
The articles for the special issue should be full length original articles of previously unpublished material, and will be subject to the usual peer review process of the Journal, coordinated by the Guest Editors and the Editor-in-Chief. In order to complete the special volume in a timely manner, we request that the manuscripts for this special volume be submitted by January 30, 2022.

How to submit your article
All submissions must be original and may not be under review by another publisher. Interested authors should consult the journal's "Submission Guidelines" at https://www.springer.com/journal/10704/submission-guidelines.
Articles should be submitted through Editorial Manager: https://www.editorialmanager.com/frac/default.aspx
The special issue is created as submission questionnaire in the system. When you submit your paper you will be asked if your paper belongs to a special issue. If you answer yes, a pull down menu prompts up where you can select: "S.I. Data Science in Structural Integrity".
All submitted papers will be reviewed as soon as they are received. Accepted papers are published Online First until the complete Special Issue is published.

Guest-Editors:
Filippo Berto
Filippo Berto (born 12 February 1978) is an Italian professor and engineer. Filippo Berto is international chair in mechanics of materials, mechanical metallurgy, fracture mechanics, fatigue, and structural integrity at the Norwegian University of Science and Technology of Trondheim, Norway, since 2016. He is well known for his works on fracture mechanics and fatigue design for which he received several prestigious international awards. He was professor of machine design at the University of Padua, Italy, between 2006 and 2015. In 2003, Filippo Berto is graduated in Industrial Engineering at the University of Padua (Italy). After that, he completed his Ph.D. in Mechanical Engineering at the University of Florence (Italy), in 2006. He is chairman of the technical committee ESIS TC15 on Structural Integrity of additive manufactured components of European Structural Integrity Society. Filippo Berto received several awards and distinctions, such as Award of Merit (2018, first and only italian awarded up to now) and Wohler medal (2020, first and only italian awarded up to now) from the European Structural Integrity Society, Paolo Lazzarin IGF Medal (2019) from the Italian Group of Fracture, Stephen Timoshenko Fellow (2018) given by University of Stanford (USA), CAPOCACCIA award (2013) given by AIAS (Italy). Filippo Berto is part of the Top Italian Scientists Engineering (Italy). He is editor-in-chief or Editor of several scientific journals, such as, Fatigue & Fracture of Engineering Materials & Structures, Material Design & Processing Communications and Materials MDPI. In addition, he belongs to the editorial board of several leading scientific journals in the area of fatigue, fracture and structural integrity, such as, Materials & Design, International Journal of Fatigue, Safety Science, Theoretical and Applied Fracture Mechanics, Materials Science and Engineering: A, Advanced Engineering Materials, Polymer Testing, Strength of Materials, among others. He is the founder, the head and, scientific leader of the mechanical testing laboratory at the Department of mechanical and industrial engineering in NTNU that he has built since 2016 attracting financial support from different sources. Filippo Berto has a major role in the Italian Group of Fracture being vice-president since 2019 and co-editor in chief of the associated journal. He has been visiting professor in prestigious Stanford University (USA) where is collaborating with Nanoscale Prototyping Laboratory. He is also holding some honorary chair professorship at Hong Kong Polytechnic University (Hong Kong) and Mandela Metropolitan University (South Africa). In 2021, Filippo Berto became a Distinguished Changjiang Chair Professor at Xi'an Jiaotong University through the Changjiang Scholars Program.

José A.F.O. Correia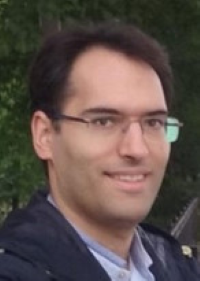 José A.F.O. Correia born 1984 in Peso da Régua, Portugal, is a Researcher and an Invited Professor of INEGI and CONSTRUCT/FEUP of the University of Porto (Portugal). Since 2018, he is a Guest Teacher at the Engineering Structures Department of the Delft University of Technology (Netherlands). He is an Invited Professor at the structural mechanics' section of the University of Coimbra (since 2016/09). He obtained the degrees BSc (2007) and MSc (2009) in Civil Engineering by the University of Trás-os-Montes e Alto Douro (UTAD). He is a specialist in steel and composite (steel and concrete) construction by the University of Coimbra in 2010. He is a Ph.D. in Civil Engineering/Structures Engineering by the University of Porto in 2015. He is co-author of more 150 scientific journal papers in the most relevant scientific journals devoted to structural integrity, fatigue and fracture of engineering materials and structures, 200 proceedings in international and national conferences, congresses and workshops, 6 book chapters and 5 books. He was/is supervisor of doctoral and master's dissertations in the areas of Civil and Mechanical Engineering (Structural Mechanics) — 15 Ph.D. (2 completed; 13 ongoing) and 34 MSc. (30 completed; 4 ongoing). He was/is also team member of the organization and participation in approved national (Portugal) and European research projects (17 research projects, >6.500.000,00€). He was/is coordinator of 3 R&D projects and consulting services (university extension) budgeted in 300.000,00€ and 100.000,00€, respectively. In business activities, he was involved in approved investment projects budgeted in more than 720.000,00€. He received more than 18 awards, grants and scholarships.

Shun-Peng Zhu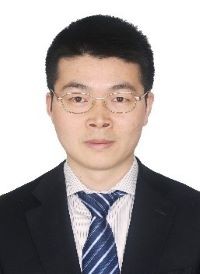 Shun-Peng Zhu, Full Professor in Mechanical Engineering at University of Electronic Science and Technology of China (UESTC), who received his Ph.D degree in Mechanical Engineering from UESTC in 2011. From 2016 to 2018, he was an International Fellow in the Department of Mechanical Engineering at Politecnico di Milano, Italy and research associate in the Department of Mechanical Engineering at University of Maryland, United States from 2010 to 2011. His research which has been published in scholarly journals and edited volumes, over 100 peer-reviewed book chapters, journals and proceeding papers, explores the aspects: Fatigue assessment; Probabilistic Physics of Failure modeling; Structural reliability analysis; Multi-physics damage modeling and life prediction under uncertainty; Multi-scale uncertainty quantification and propagation; Probability-based life prediction/design for engineering components. Dr. Zhu also studies advanced numerical methods for uncertainty quantification in engineering. He received the 2nd prize of the National Defense Science and Technology Progress Award of Ministry of Industry and Information Technology of China in 2014, Hiwin Doctoral Dissertation Award in 2012, and Polimi International Fellowship in 2015, and "Most Cited Chinese Researchers" (Elsevier) in the field of Safety, Risk, Reliability and Quality in 2018. He serves as guest editor, editorial board member of several international journals and Springer book series, Organizing Committee Co-Chair of the QR2MSE 2013, Technical Program Committee Member of QR2MSE 2014-2018, ICMR 2015, ICMFM XIX 2018 and IRAS 2019.


Peter Huffman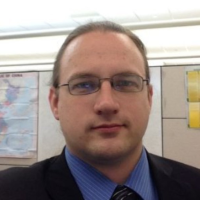 Dr. Peter Huffman received his Ph.D. in Materials Science and Engineering from Iowa State in 2014 where he studied metal fatigue. After graduating he worked at John Deere in the Enterprise Advanced Materials and Mechanics group for several years. He has earned a variety of awards for research and development in the field of metal fatigue, including the SAE's Henry O. Fuch's award, and several John Deere Innovation Awards. Peter was a contributing editor of the 2nd edition of "Materials and Processes for NDT Technology". He has taught numerous short courses on the topics of metal fatigue and fasteners & bolted joints on 4 continents, and continues to publish new research in metal fatigue. His current areas of focus are in metal fatigue, the mechanics of bolted joints, and electrochemical corrosion. He is currently owner of the Successful Failure Consulting Corp.


Francesco Iacoviello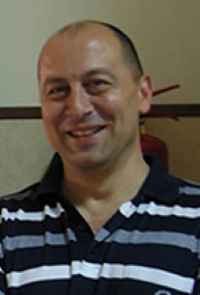 Francesco Iacoviello was born in 1966 in Rome; in 1989 he obtained the Laurea degree "cum laude" inNuclear Engineering at the University of Rome "La Sapienza". From 1992 to 2000 he was assistant Professorat University of Cassino. Between 1994 and 1998 he worked in the "Corrosion Fragilisation par l'Hydrogen"Laboratory (Ecole Centrale, Paris, France) and in 1997 he obtained the PhD degree in "Corrosion-Metallurgy" at Ecole Centrale Paris (France). Associated Professor from 2000 to 2005, since 2005 he is fullprofessor of Metallurgy at the Faculty of Engineering of the University of Cassino.Since 1997, he is the director of the Solids and Structure Mechanics Laboratory and from 2006 and 2009 he was the director of the PhD School of Engineering at University of Cassino. Since 2012, he is the responsibleof the pedagogical activities of the Industrial Engineering courses at the University of Cassino.His main research fields concern the analysis of fatigue crack propagation resistance and damagingmicromechanisms of stainless steels, ductile cast irons, Al and Ti alloys, the investigation of stainless steelshydrogen embrittlement mechanisms and the analysis of stainless steels localized corrosionmicromechanisms.He is author of more than 200 papers published in international journals, conferences proceedings and bookschapters and 1 patent.


Guian Qian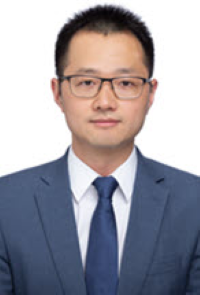 Dr. Guian Qian, Professor in the State Key Laboratory of Nonlinear Mechanics, Institute of Mechanics, Chinese Academy of Sciences, China. He obtained his PhD from the institute of mechanics, Chinese Academy of Sciences with the major of solid mechanics in 2009. Afterwards, he moved to PSI and was a postdoctoral fellow until 2012. From 2013.1 to 2018. 7, he was a scientist in the Laboratory for Nuclear Materials, Nuclear Energy and Safety Department, Paul Scherrer Institute. Thereafter, he moved back to Chinese Academy of Sciences. His current research interest lies in the fatigue and fracture analysis of nuclear components and structures. He made significant contribution to the nuclear safety assessment, especially in the pressurized thermal shock analysis of reactor pressure vessels and leak-before-break analysis of nuclear piping. He has published more than 60 peer reviewed papers, including more than 40 SCI-indexed papers in journals including Acta Materialia, International Journal of Solids and Structures, Engineering Fracture Mechanics, International Journal of Fatigue. He has been invited for several keynote talks in international conferences and symposiums, including the 11th International Workshop on the Integrity of Nuclear Components, 2014 International Symposium on Structural Integrity and Nuclear Materials Symposium in Chinese Materials Conference 2017. He is session organizer in ASME Pressure Vessels and Piping conferences (2015, 2016, 2017, 2018) and the 14th International Conference on Fracture Mechanics. He serves as reviewer for more than 20 international journals and several international funding.