Meet the Editors
Editors-in-Chief
Arthur Bakker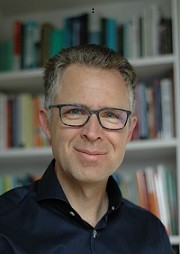 Arthur Bakker is Associate Professor at the Freudenthal Institute, Utrecht University, the Netherlands, specializing in mathematics education. This institute is named after Hans Freudenthal, who also founded the journal Educational Studies in Mathematics (in 1968). Bakker has a wide range of research interests including methodology (e.g., design research, effect sizes), theory (e.g., boundary crossing, inferentialism, learning theories, relevance), but studies topics such as embodied design, interest development, statistics education, vocational and workplace learning, technology, educational video, equity, scaffolding, and multilingualism. As Fellow at the University of Bremen, Germany, he wrote his book on design research in education.

David Wagner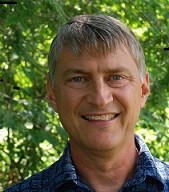 David Wagner is a full professor at the University of New Brunswick, specializing in mathematics education. He is most interested in human interaction in mathematics and mathematics learning and the relationship between such interaction and social justice. This inspires his research which has focused on authority relationships in mathematics classrooms, on teaching approaches that support sustainability, and on ethnomathematical conversations in Indigenous communities. Wagner is also on the International Committee of the Mathematics Education and Society conference and an adjunct professor (Professor II) at the University of South-Eastern Norway.
Associate Editors
Angelika Bikner-Ahsbahs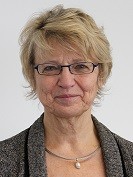 Angelika Bikner-Ahsbahs is professor (retired) at the University of Bremen (Germany) and an adjunct professor (Professor II) at Western Norway University of Applied Sciences, specialized in mathematics education. Her research addresses all levels of teaching and learning mathematics, mainly focussing on epistemic processes related to fostering and hindering conditions such as interest in mathematics, social interaction and institutional constraints, use of gestures, digital tools and more generally semiotic means. The epistemic process of research itself is also a topic of interest and therefore epistemological and methodological issues, (networking of) theories in mathematics education and particularly educational design research (e.g., on arithmetic, algebra, geometry, calculus).
Gail FitzSimons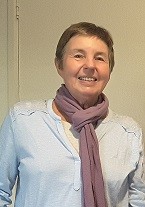 Gail FitzSimons is an Honorary staff member at the University of Melbourne. She has been a teacher, lecturer, and researcher in adult, vocational, and workplace mathematics education, and was awarded an Australian Research Council Post-Doctoral Research Fellowship, 2003-2006. She has authored over 150 publications and edited several books. In 2002 she published What Counts as Mathematics? Technologies of Power in Practice for Kluwer [now Springer], and was founding Editor for Adults Learning Mathematics — An International Journal (2005). Gail has been Book Review Editor for Educational Studies in Mathematics since 2009, and her approach is to encourage and support reviewers, especially those whose first language is not English, to share their observations and insights with an international readership.
Angel Gutiérrez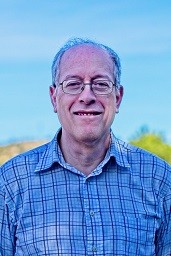 Angel Gutiérrez is Professor of mathematics education at the University of Valencia (Spain). His research activity has to do with cognitive aspects of learning mathematics in two main contexts, geometry education and attention to mathematically gifted students. Within them, his research is focused to topics like problem solving by and identification of mathematically gifted students, design of teaching units for ordinary classrooms including attention to mathematically gifted students, use of technologies (mainly DGS), learning proof and proving, and development of visualization abilities in mathematics. As for his editorial experience, Gutiérrez has served as reviewer for the main mathematics education research journals since 1990 and as associate editor of Educational Studies in Mathematics since 2011.
Tamsin Meaney

Tamsin Meaney is currently a professor of mathematics education at Western Norway University of Applied Sciences, having previously been a teacher educator in Australia, New Zealand and Sweden. She holds a 20% position as a professor in early childhood education at OsloMet University. She has a strong interest in social justice issues connected to mathematics education. Presently she is engaged in two major projects funded by the National Research Council of Norway. One of these is through the KINDknow Centre at her university which is investigating the use of digital apps for supporting young multilingual children to develop their mathematical languages at kindergarten and at home. The other one, of which she is project leader, is about improving mathematics teacher education, Learning about Argumentation for Critical Mathematics Education in multilingual classrooms.
Vilma Mesa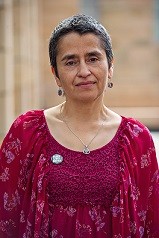 Vilma Mesa is professor of education and mathematics at the University of Michigan. She is interested in mathematics instruction and resource use in post-secondary settings, especially in community colleges. Other interests include analysis of textbooks and their use in university math classrooms by students and teachers (in particular digital, open source and open access textbooks) and development of instruments to assess quality of instruction and mathematical knowledge for teaching in post-secondary mathematics.
Susanne Prediger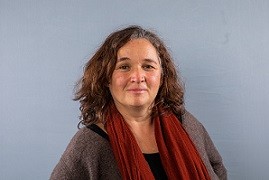 Susanne Prediger is a full professor in Mathematics Education at TU Dortmund University and director of the DZLM research network (the German National Center for Mathematics Teacher Education) at the IPN Leibniz Institute for Science and Mathematics Education. Her research focuses on conceptually oriented and language-responsive instructional approaches and their theoretical and empirical foundations, and on topic-specific professional development research and implementation research, both in design research studies and intervention studies. She was president of the European Society for Research in Mathematics Education and is member of the ICMI executive committee.
Luis Radford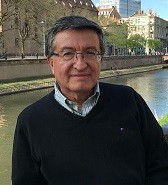 Luis Radford is a sociocultural theorist and a classroom-based researcher. He has been developing a cultural-historical theory of teaching-learning—the theory of objectification—that seeks to transform mathematics classrooms into sites of communal life where teachers and students learn collectively, make the experience of democracy and inclusivity, and engage in the praxis of an ethics of solidarity, responsibility, and the care of the other. Radford is full professor at Laurentian University in Canada, and visiting professor at Universidade Federal do Rio Grande do Norte in Brazil. He is the recipient of the 2011 Hans Freudenthal Medal, awarded by the International Commission on Mathematical Instruction (ICMI).

Wim Van Dooren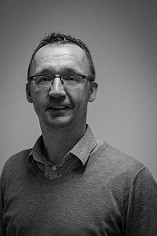 Wim Van Dooren is professor at the Centre for Instructional Psychology and Technology at the Katholieke Universiteit Leuven, Belgium. His research is at the intersection of educational psychology, cognitive psychology and domain-specific didactics, including mathematics, statistics, physics, and astronomy. Within mathematics education, his major interests are in multiplicative and probabilistic reasoning, (word) problem solving, the early development and stimulation of mathematical concepts, the (positive and negative) role of intuitions in mathematical reasoning and the use of external representations.
Hamsa Venkat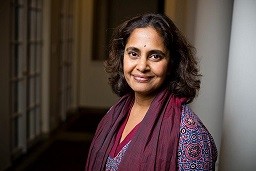 Hamsa Venkat is a full professor at the University of the Witwatersrand in Johannesburg, South Africa. Her current research interests are focused on primary mathematics teaching and learning, including intervention-based research that seeks to improve learning outcomes in contexts of disadvantage/poverty. She is also interested, more broadly, in theoretical and empirical strands that can feed into applied orientations to work in mathematics education research. Venkat also holds a Visiting Professorship at Jönköping University in Sweden.