Virtual Special Issue on Rebuilding with Ethics: Engaging with Global Issues during the Covid-19 Crisis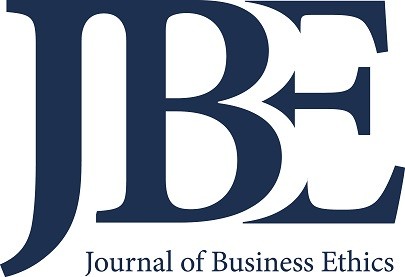 Suhaib Riaz, PhD
Associate Professor of Management
Telfer School of Management, University of Ottawa
The Covid-19 crisis is a time for action across all levels – from our most local communities to our global systems. But the immediacy of action has to be based on depth in our reflection. This virtual special issue is meant to provoke ethics-driven engagement with problems across the globe that confront us during this crisis and the underlying societal challenges that will endure beyond it.
The current crisis may be considered a global "wicked problem" involving knowledge uncertainty, value conflicts, and dynamic complexity. Dentoni, Bitzer & Schouten (2018) explain these features and how to address them via multi-stakeholder partnerships for a problem involving globally connected socioeconomic, ecological, and production systems.
Among the problems caused by the crisis is the disruption of place-based communities that rely on human interaction and movement. Such communities are essential for all, but likely crucial for the underprivileged as access points for support, knowledge and resources. The study by Hamann et al. (2020) on corporations building resilience in place-based communities in South Africa holds lessons in this respect.
An ignored aspect of the crisis is how gender inequality is at play in various ways across the globe, with many women handling more responsibilities even as their lives are often more disrupted. In this regard, the study by de Arruda & Levrini (2015) on income generation for Brazilian women highlights the challenges of the most vulnerable in the global economy.
As governance failures encourage voices for more authoritarianism across countries, a warning by Poruthiyil (2019) from the India context is ominously relevant. Harrowing reports of starving migrant laborers under insensitively planned lockdowns and new levels of discrimination fueled by corporate media blaming minorities for spreading the virus showed the accuracy of these concerns, reminiscent of the past authoritarian regimes that the article had highlighted.
Overall, our global and national institutions that prioritize economics without ethics continue to fail us. We need to put health and wellbeing first – and build our institutions around them. Pertinent to this are Brenkert's (2019) reflections on the role of institutionalized power in ethical failures and why global business ethics now needs a focus on power and enactment to see real change.
Brenkert, G.G. Mind the Gap! The Challenges and Limits of (Global) Business Ethics. Journal of Business Ethics 155, 917–930 (2019). https://doi.org/10.1007/s10551-018-3902-6
de Arruda, M.C.C., Levrini, G. Successful Business Leaders' Focus on Gender and Poverty Alleviation: The Lojas Renner Case of Job and Income Generation for Brazilian Women. Journal of Business Ethics 132, 627–638 (2015). https://doi.org/10.1007/s10551-014-2356-8
Dentoni, D., Bitzer, V. & Schouten, G. Harnessing Wicked Problems in Multi-stakeholder Partnerships. Journal of Business Ethics 150, 333–356 (2018). https://doi.org/10.1007/s10551-018-3858-6
Hamann, R., Makaula, L., Ziervogel, G., Shearing, C. & Zhang, A. Strategic Responses to Grand Challenges: Why and How Corporations Build Community Resilience. Journal of Business Ethics 161, 835–853 (2020). https://doi.org/10.1007/s10551-019-04345-y
Poruthiyil, P.V. Big Business and Fascism: A Dangerous Collusion. Journal of Business Ethics (2019). https://doi.org/10.1007/s10551-019-04259-9