Biomedical Microdevices' Gallery of Covers
Each issue, Biomedical Microdevices features a visually striking figure or image on its cover. To further highlight this, we will be collecting them here.
September 2022

Figure taken from:
A PDMS-based microneedle array electrode for long-term ECG recording
By Renxin Wang, Jianxin Bai, Xiaohang Zhu, Zhaodong Li, Lixia Cheng, Guojun Zhang & Wendong Zhang
June 2022

Figure taken from:
Measurement of dielectric properties of cells at single-cell resolution using electrorotation
By Yuwen Li, Can Huang, Song-I Han & Arum Han
March 2022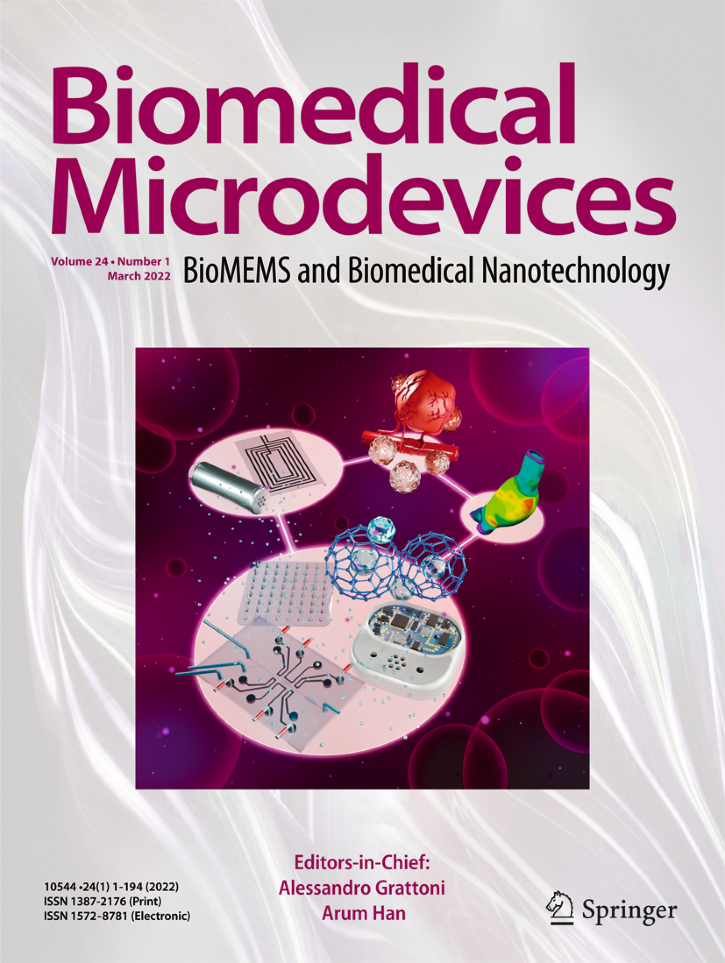 Cover designed by the Editors-in-Chief, Professors Alessandro Grattoni and Arum Han.
Original Cover (Used for all issues 1998-2021)

Original art by Bruno d'Arcevia.
Working on a manuscript?
Avoid the most common mistakes and prepare your manuscript for journal editors.
Learn more