Meet the Incoming Associate Editors!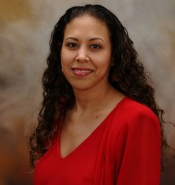 NiCole T. Buchanan, PhD, is a professor of psychology at Michigan State University (MSU) and faculty affiliate of MSU's Consortium for Multicultural Psychology Research, Research Consortium on Gender-Based Violence, and the Center for Gender in Global Context. She received her doctorate in clinical-community psychology from the University of Illinois at Urbana-Champaign in 2002. Dr. Buchanan's research focuses on the interplay of race, gender, victimization and a unique form of harassment called racialized sexual harassment and how social identity dimensions, such as race, gender, sexual orientation and social class relate to well-being and professional development. Dr. Buchanan is a fellow of the American Psychological Association's (APA) Society for the Psychology of Women (Div. 35), Society for the Psychological Study of Ethnic Minority Issues (Div. 45), and the Society for the Psychological Study of Social Issues (Div. 9) and has been the recipient of several awards for her research, teaching, and service contributions to campus and the field, such as the Carolyn Payton Early Career Award, Michigan State University's 2007 Excellence in Diversity Award in the category of "Individual Emerging Progress" and 2015 in the category of "TEAMS-Excellence in Community" for Sustained Effort Toward Excellence in Diversity (SEED)-(5 years to 15 years). Dr. Buchanan was honored to receive both APA's Society for the Psychology of Women's 2015 Mary Roth Walsh Teaching the Psychology of Women Award for the development of innovative ideas and learning activities to enhance the teaching of diversity and APA's Committee on Women in Psychology's 2015 Leadership Award as an Emerging Leader in the categories of research scholarship and service in psychology.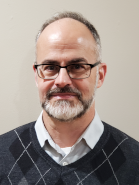 Jeffrey D. Burke, PhD, is a clinical psychologist and an Associate Professor in the Department of Psychological Sciences at the University of Connecticut. His research has focused on the course and outcomes of disruptive behavior disorders and on treatment and service engagement related to the disruptive behavior disorders. His work has identified dimensions of chronic irritability and oppositional behavior among the symptoms of ODD, and has examined the discriminant prediction of these dimensions to internalizing disorders and to antisocial behavior. His current work is focused on the development of an intervention for chronic irritability and on describing the manifestation of disruptive behavior disorders in adulthood. He has helped to shape mental health taxonomies through his service on the ICD-11 Workgroup on Conduct and Dissocial Disorders and as a Reviser for the DSM-5.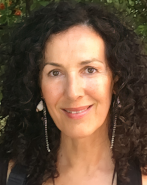 Esther Calvete, PhD, is Associate Professor in the Department of Psychology at the Faculty of Health Sciences of the University of Deusto (Bilbao, Spain). Her research interests are oriented towards the study of vulnerability and resilience factors that are involved in the development of several psychological problems in adolescents when they cope with adversity. These problems include depression, non-suicidal self-injury, aggressive behavior, and violence against parents. Some of her most recent projects are focused on the preventive effects of mindfulness and brief wise interventions in schools. She is an author of over 200 peer-reviewed publications papers and the recipient of numerous research grants. She is a member of the technical scientific panel of psychology in the Spanish State Research Agency.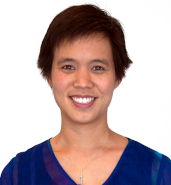 Cynthia Huang-Pollock, PhD, is a Professor of Psychology at The Pennsylvania State University. She received her doctorate from Michigan State University with a specialization in child clinical psychology. She has published widely on neurocognitive mechanisms involved in the development of attention problems across the lifespan, and is dedicated to improving the conceptualization and measurement of performance and performance strategies employed in the completion of well-known tasks of attention, inhibitory control, categorization, and learning. She has been the recipient of multiple NIMH grants, most recently to support the identification of transdiagnostic cognitive and emotional processes that contribute to the development of common childhood mental health disorders. She has served as an Editorial Board member of Neuropsychology, Journal of Abnormal Psychology, and Research in Child and Adolescent Psychopathology. She has been a standing member of the Institute for Educational Science and Ford Foundation review committees, as well as has also served in multiple NSF and NIH review panels.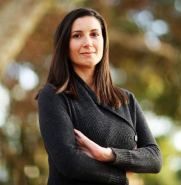 Eva R. Kimonis, PhD, is a Clinical Psychologist and Professor in the School of Psychology at the University of New South Wales in Sydney, Australia. She received her Master of Science and Doctor of Philosophy degrees in Applied Developmental Psychology from the University of New Orleans, with a specialization in developmental psychopathology and forensic psychology. Her program of research focuses on the development, assessment, and treatment of callous-unemotional traits and antisocial behavior in youth. Her research has been published in top peer-reviewed journals in the fields of clinical, developmental, and forensic psychology, and she has authored several book chapters on antisocial behavior in youth. Eva is President-Elect of the Society for the Scientific Study of Psychopathy (2019-2021). She is the recipient of a Fulbright Scholar Grant from the J. William Fulbright Foreign Scholarship Board, and the 2015 Early Career Contributions Award from the Society for the Scientific Study of Psychopathy. She founded and oversees the UNSW Salivary Bioscience Research Centre. Eva also founded and directs the UNSW Parent-Child Research Clinic that specializes in state-of-the-art assessment and treatment of child conduct problems. She is an experienced provider and trainer of Parent-Child Interaction Therapy (PCIT) for young children with disruptive behaviors. She has adapted PCIT to target the unique deficits of children with conduct problems and co-occurring callous-unemotional traits.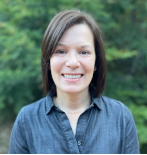 Cynthia M. Suveg, PhD, is a licensed clinical psychologist and Professor in the Department of Psychology at the University of Georgia where she directs the Development and Psychopathology Lab. Cindy's research broadly examines risk and protective processes in children and families from diverse sociodemographic backgrounds who are experiencing high levels of stress. Using a variety of methods (e.g., physiological, ecological momentary assessments, behavioral observations), Cindy's work has identified child factors (e.g., child physiology) and contextual variables (e.g., parenting behaviors, sociocultural stress) related to adjustment. Her work also examines variables related to intervention outcomes for anxiety in youth and their families. Cindy has received funding for her research, has been the recipient of multiple mentoring awards, and has served as a reviewer for NIH grant review panels and numerous professional journals.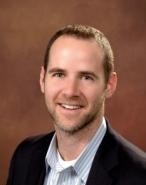 Benjamin E. Yerys, PhD, is a Clinical Psychologist at the Center for Autism Research at the Children's Hospital of Philadelphia, and an Assistant Professor of Psychology in the Department of Psychiatry at the University of Pennsylvania's Perelman School of Medicine. Dr. Yerys's research focuses on the developmental changes in brain and behavior associated with attention, executive function, learning, and reward responsiveness. Dr. Yerys has published extensively on the presence of executive function impairments in autistic children, how they relate to repetitive behaviors or common co-occurring conditions like ADHD. Dr. Yerys' goal is to use this information to modify existing or develop new treatments that can be tailored specifically to the needs of individuals. Dr. Yerys also conducts similar research in other neurodevelopmental disabilities (ADHD), genetic conditions (22q), and psychiatric conditions (anorexia nervosa). Dr. Yerys research has been funded by the National Institute of Mental Health and private foundations (Philadelphia Foundation, McMorris Foundation, Eagles Autism Challenge). Dr. Yerys also Co-Directs the Data and Statistical Core at the Center for Autism Research and is the Sub-Core Director for Data Management and Integration Sub-Core for the Intellectual and Developmental Disabilities Research Center at the Children's Hospital of Philadelphia.
Editor-in-Chief
Joshua M. Langberg, PhD, is a licensed clinical psychologist, Professor of Psychology, and Associate Director of Operations for the Clark-Hill Institute for Positive Youth Development at Virginia Commonwealth University (VCU). He received his Ph.D. in Clinical-Community Psychology from the University of South Carolina and completed pre-doctoral internship at Duke University Medical Center. Dr. Langberg started his career at Cincinnati Children's Hospital Medical Center (CCHMC), transitioning to VCU in 2011. He is the author or co-author of over 100 peer-reviewed publications, multiple books, and has served as the principal investigator on several grant awards from the National Institutes of Health and U.S. Department of Education, Institute of Education Sciences. His clinical and research interests focus on improving the academic and behavioral functioning of youth with ADHD and the dissemination and implementation of evidence-based practices in community settings. Dr. Langberg serves on several editorial boards and served as an Associate Editor for Research on Child and Adolescent Psychopathology for the past five years.